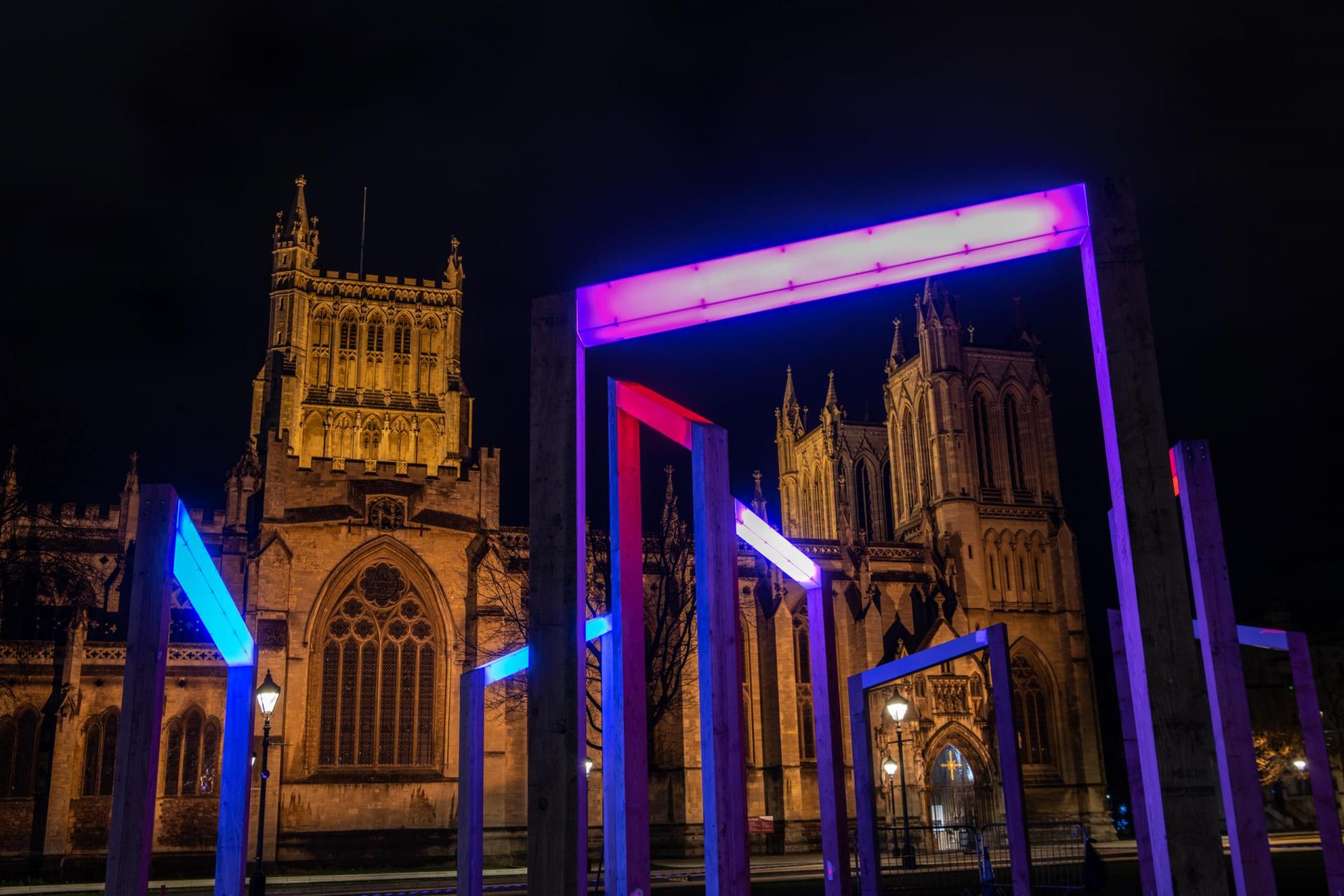 'Cityscape' was commissioned by Bristol BID to give an identity back to city centre areas that are frequently left unexplored during the winter months, in this case College Green in Bristol. It offered people something different to engage with over the Christmas and New Year period. The purpose is tailored towards public experience, social activities and the creation of a positive urban space. We sourced and installed nine sculptures of Douglas Fir ranging in height and shape, designed to mimic a cityscape. We sought to sensitively install the pieces, and reconcile the duality of a brief; to create the least possible damage to public ground whilst completing a seamless aesthetic.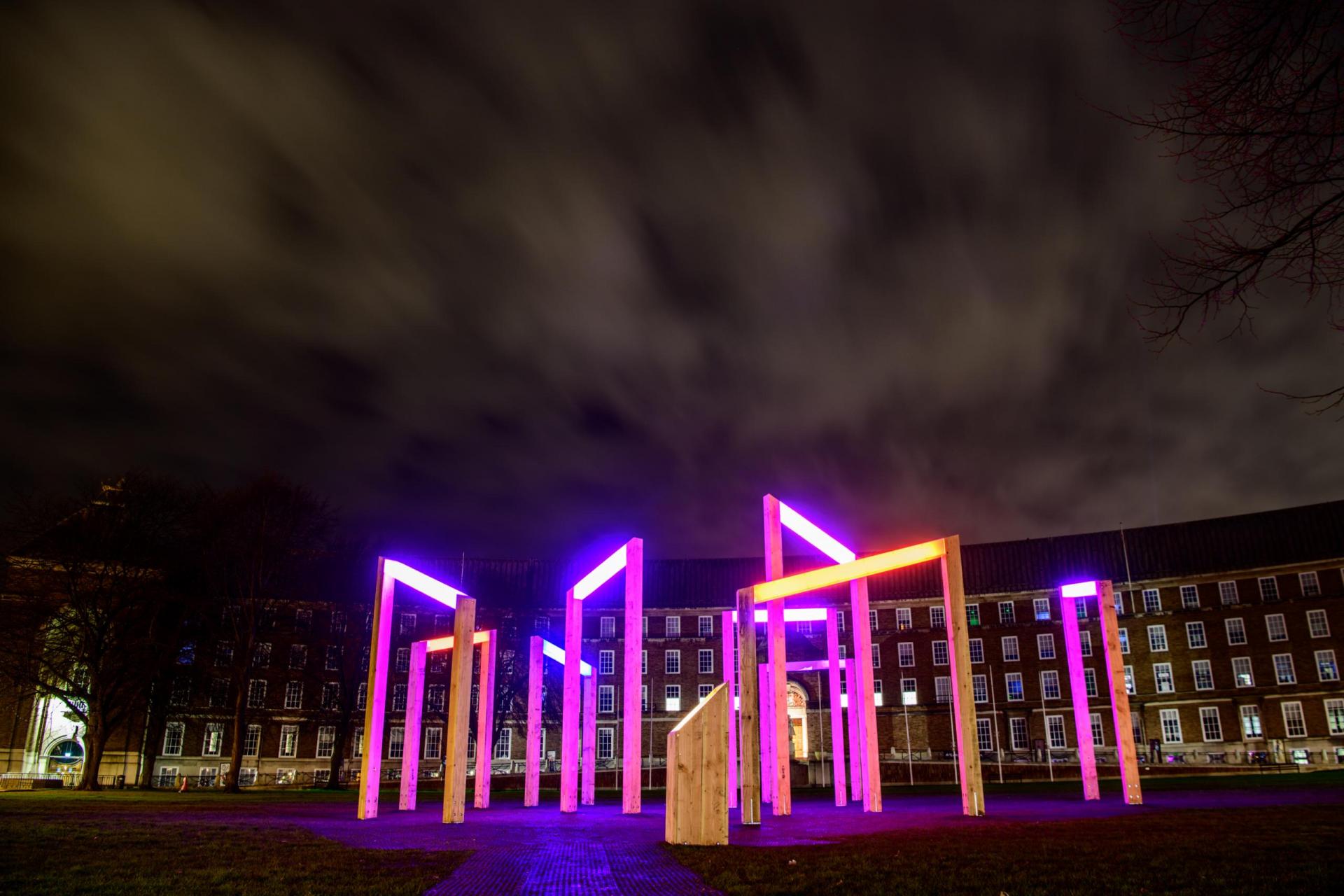 Throughout the project you constantly feel like you are in safe hands.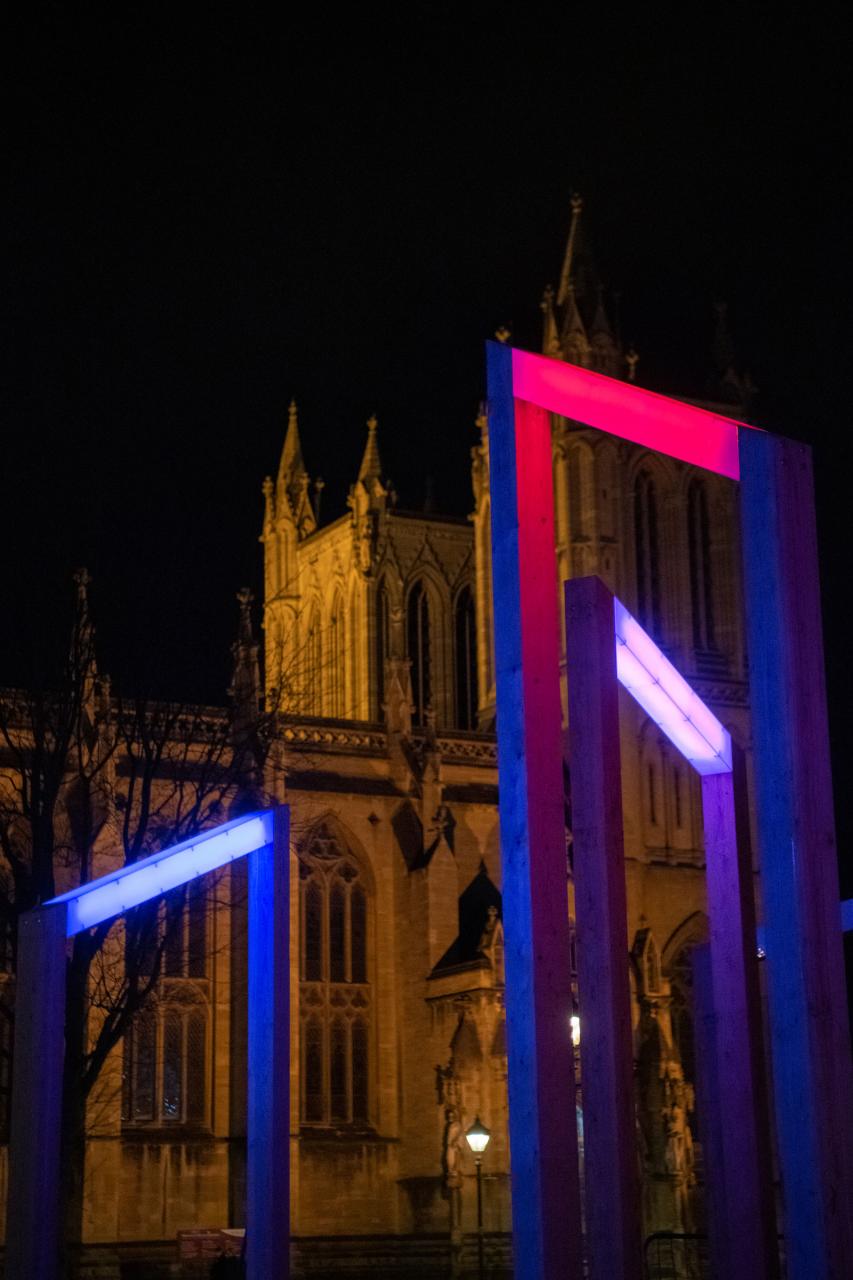 We solicited the help of structural engineers to commission custom made steel base plates as the ground anchors. Each sculpture features a unique motion sensor light bar that reacts to the visitor moving through it, creating an illuminated record of each person's movement through the Green. The sculpture then replicates the path that the person took, leaving an imprint of their visit. Without a human element the piece is dark, and it's the visitor that brings the light.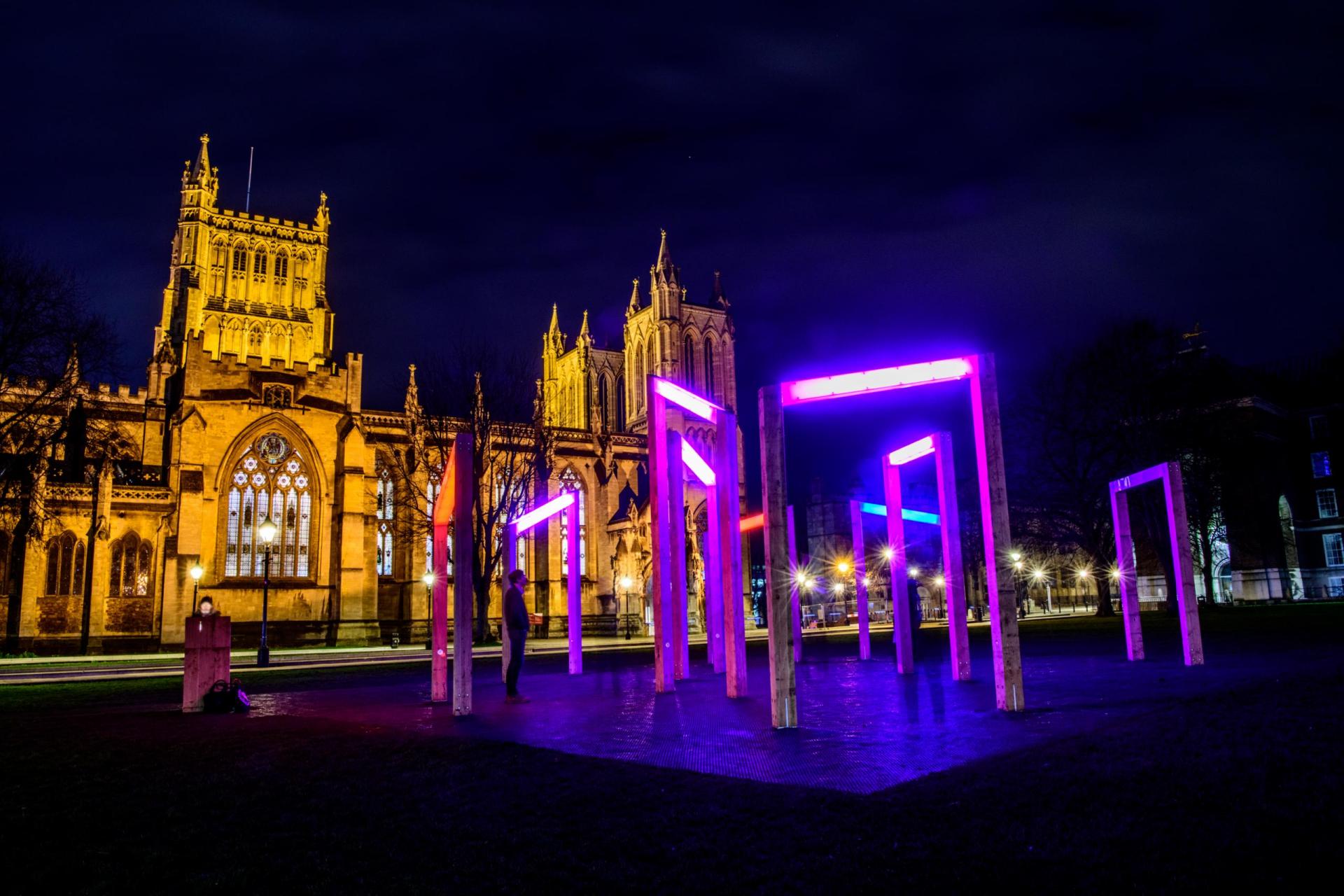 Working from Bristol & London we deliver projects throughout the UK & internationally, applying rigorous technical expertise with positivity and enthusiasm to bring ideas to reality.