As well as being an award-winning science and discovery centre, We The Curious offers Bristol a landmark location as an ideal venue for product launches, forums, photo shoots and parties. We were asked to refurbish and bring a new aesthetic to The Annexe, an event space with a private terrace overlooking Millenium Square.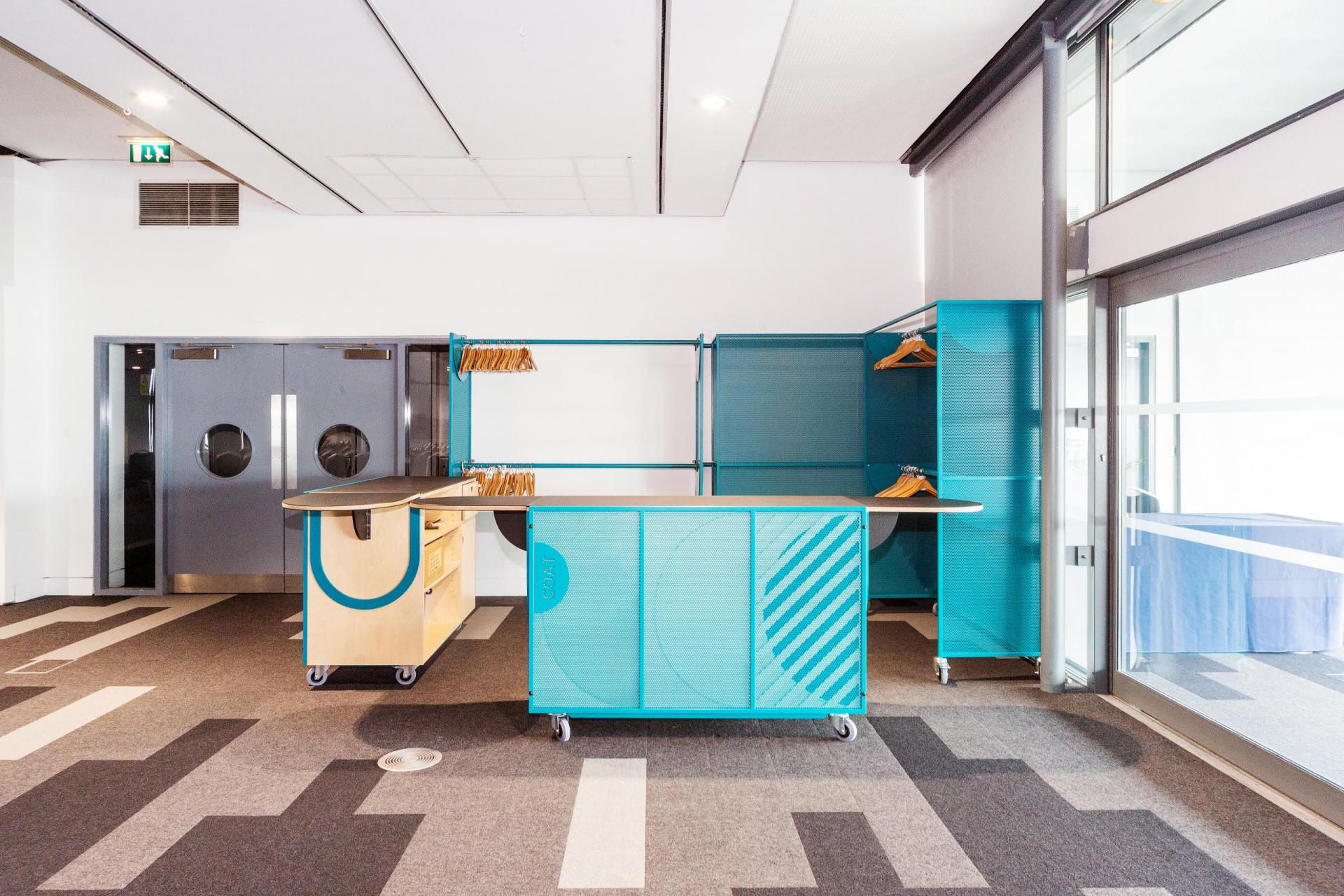 Designed to be a flexible, sunlit space we created bespoke mobile bar and cloakroom units. These could be hired for an event, arranged accordingly and stored easily to suit every purpose. We created a bespoke cabinet design in a palette of bright turquoise utilising our in-house metal and joinery workshops.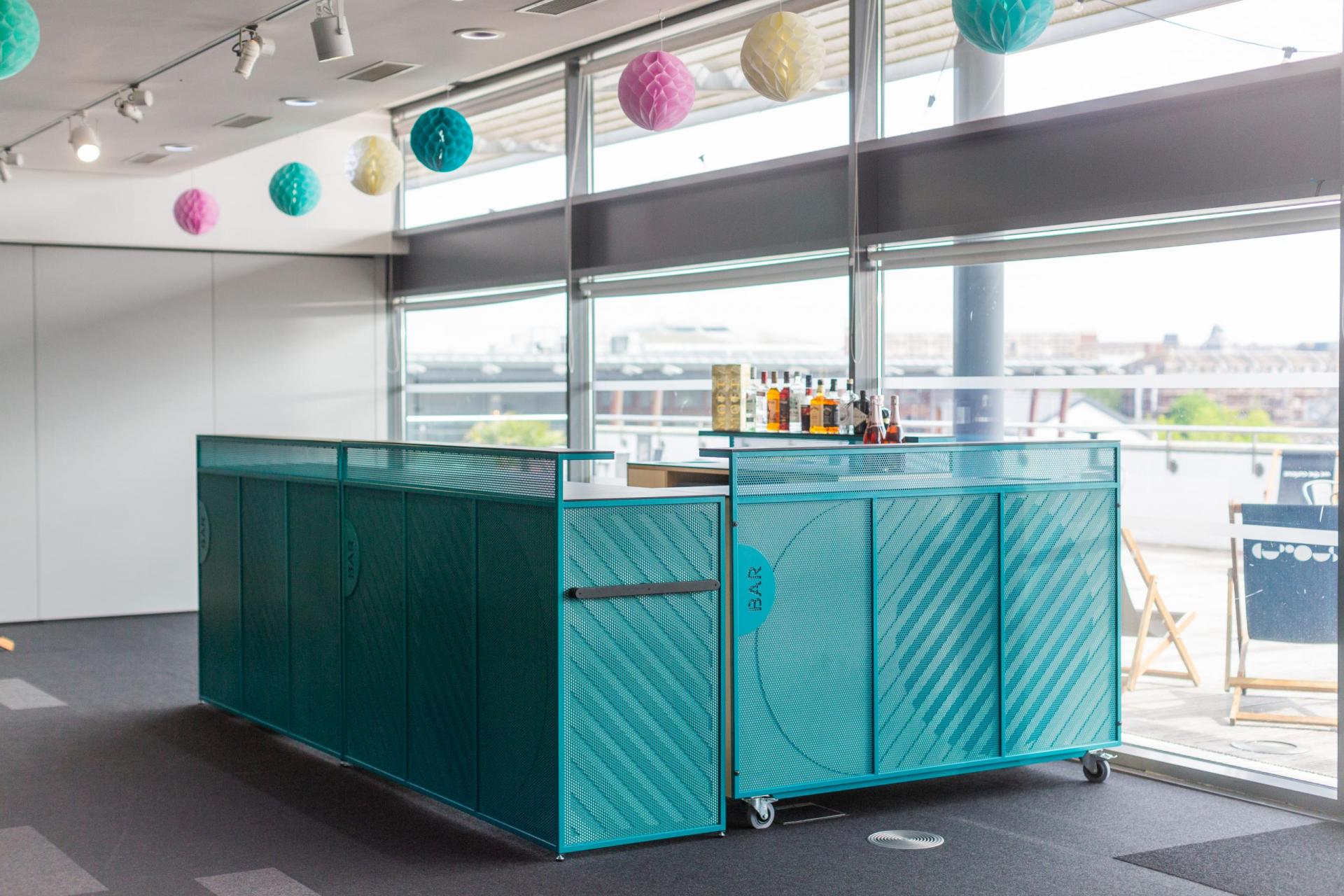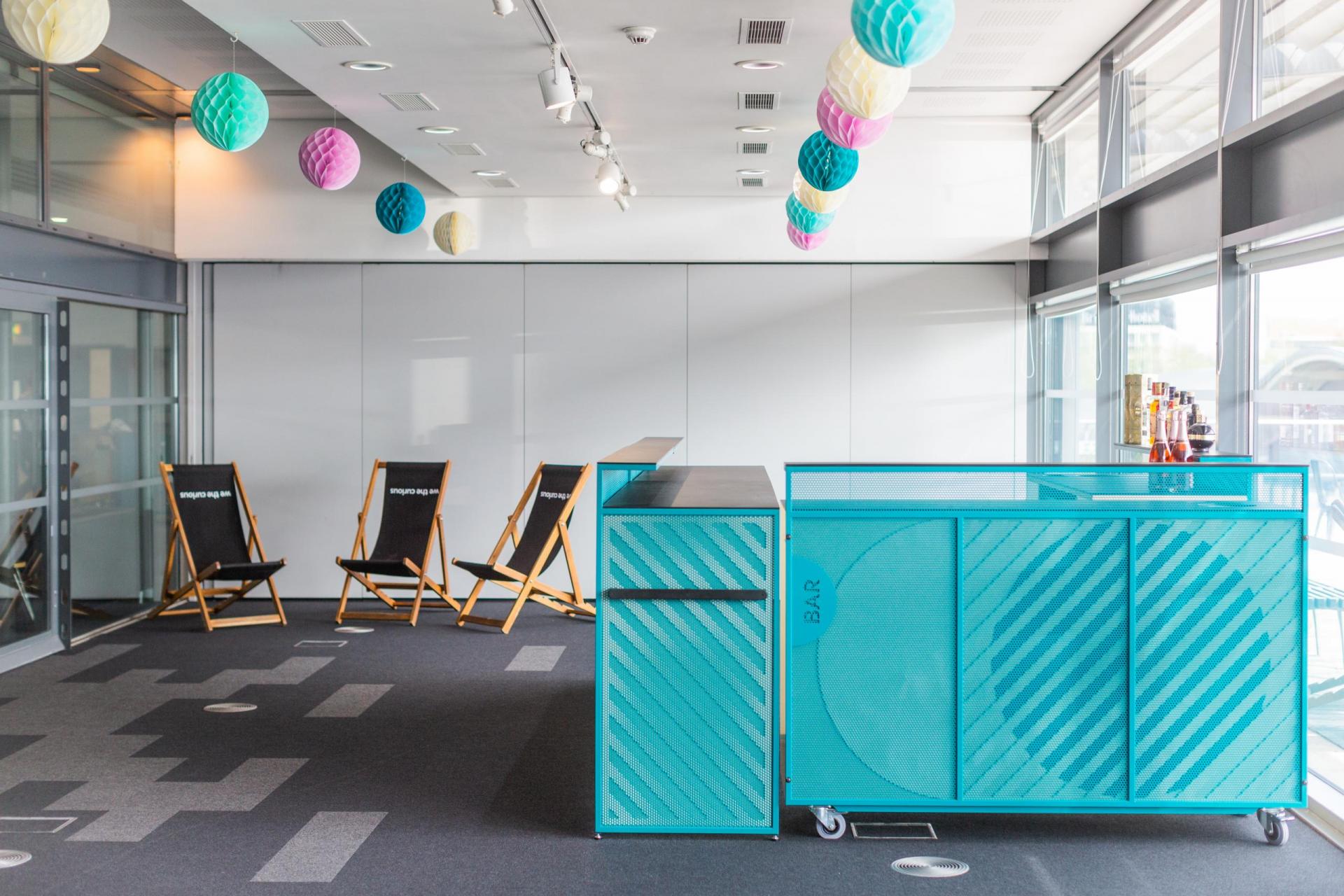 This project extended to a new flooring system of decorative carpet, a toilet refurbishment and a corridor lifted with lenticular paintwork to create an illusion of depth and movement as guests arrived.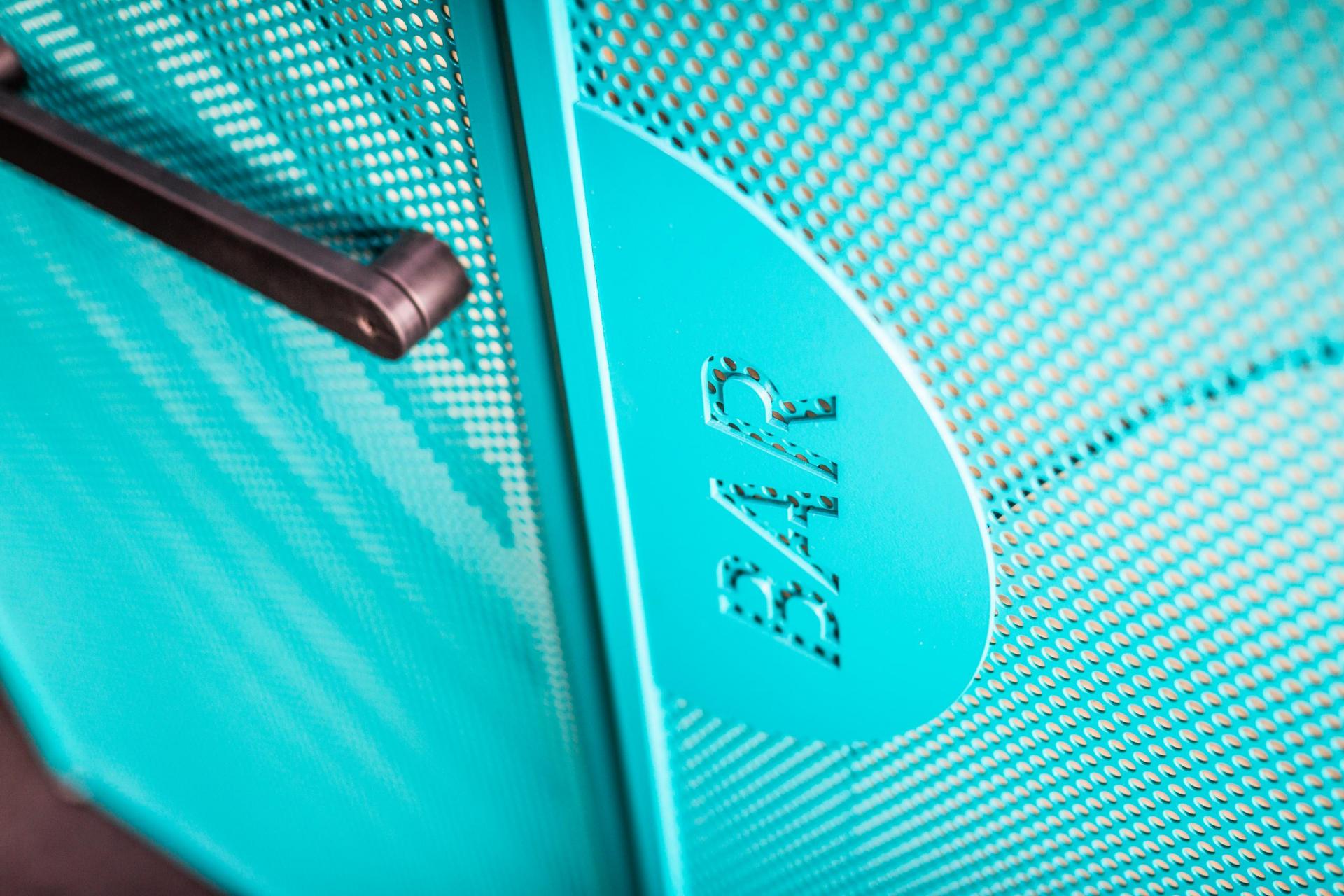 Working from Bristol & London we deliver projects throughout the UK & internationally, applying rigorous technical expertise with positivity and enthusiasm to bring ideas to reality.