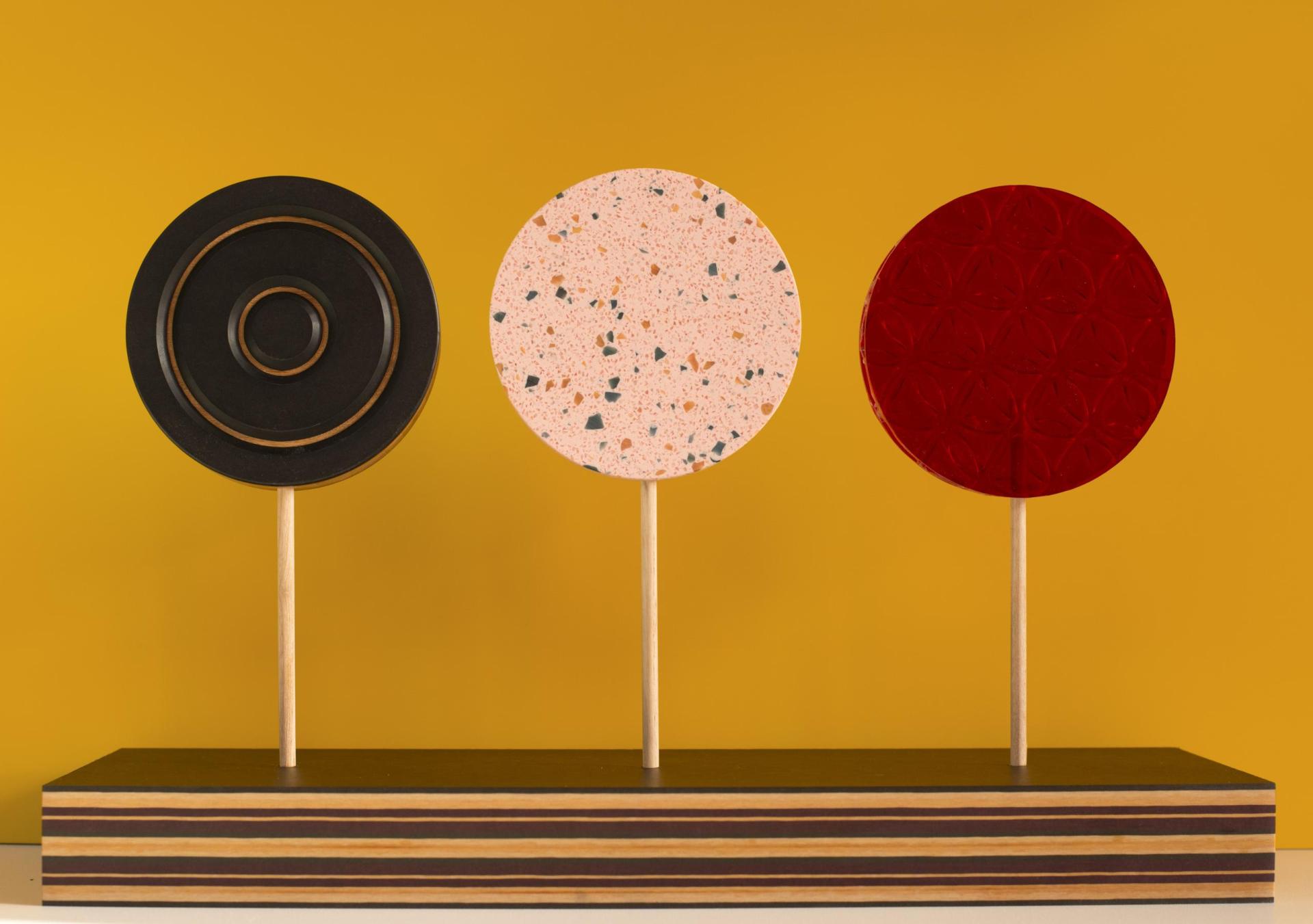 In 2019 Surface Matter first invited us to work with them in creating a new approach to their annual Surface Design Show stand.

Since then we have been back many times to illustrate our client's love of innovative and recycled materials, celebrating this through the tactility and interactivity of the stand.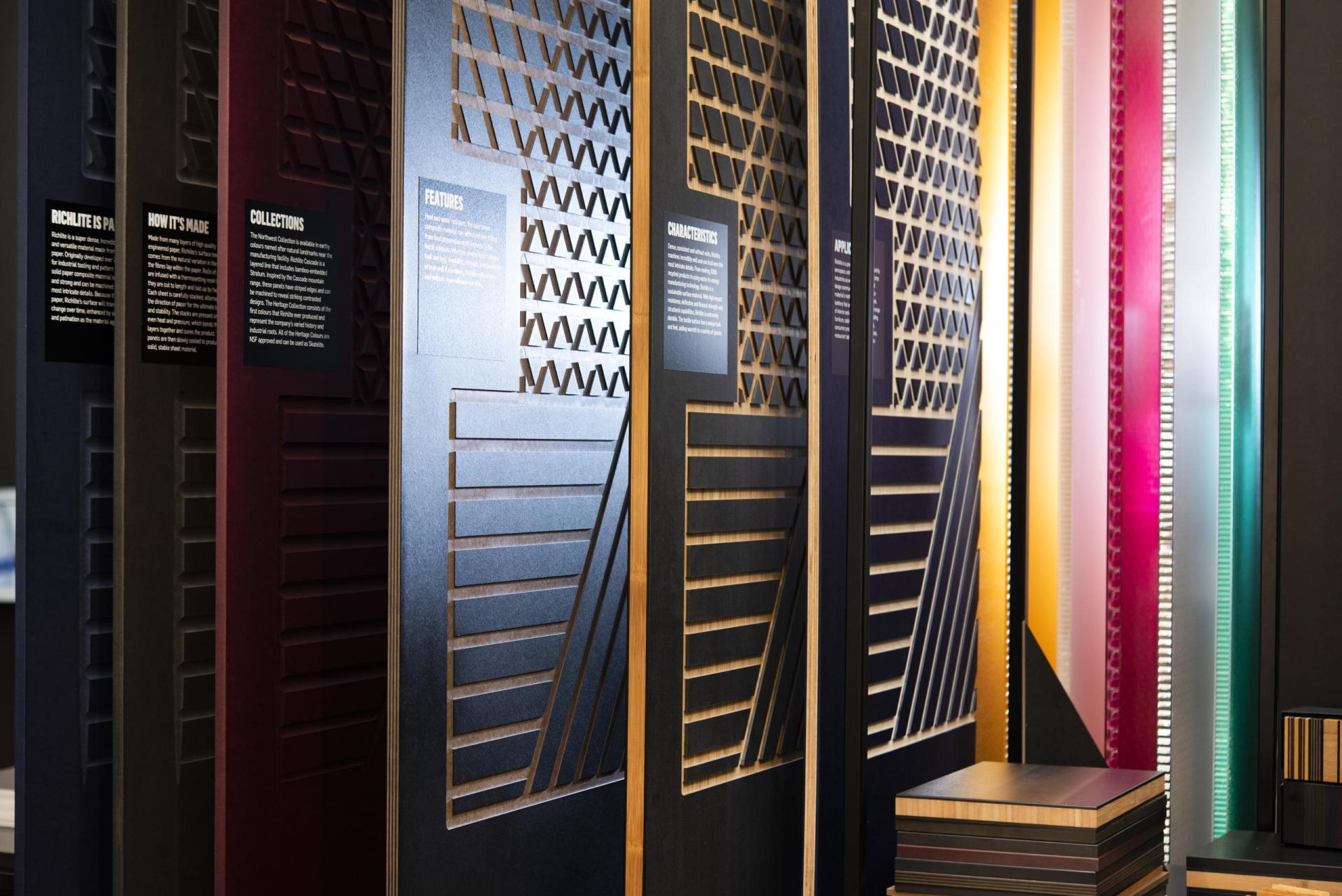 Surface Matter deal with some of the most dynamic materials out there and our construction palette has always been limited to these.

We love using Richlite's sleek surfaces made of paper, Durat's colourful speckled surfaces, the bold strokes of Plasticiet's recycled plastics and the light, honeycomb panels of Bencore.
Taking a minimal brief and turning it into a dreamland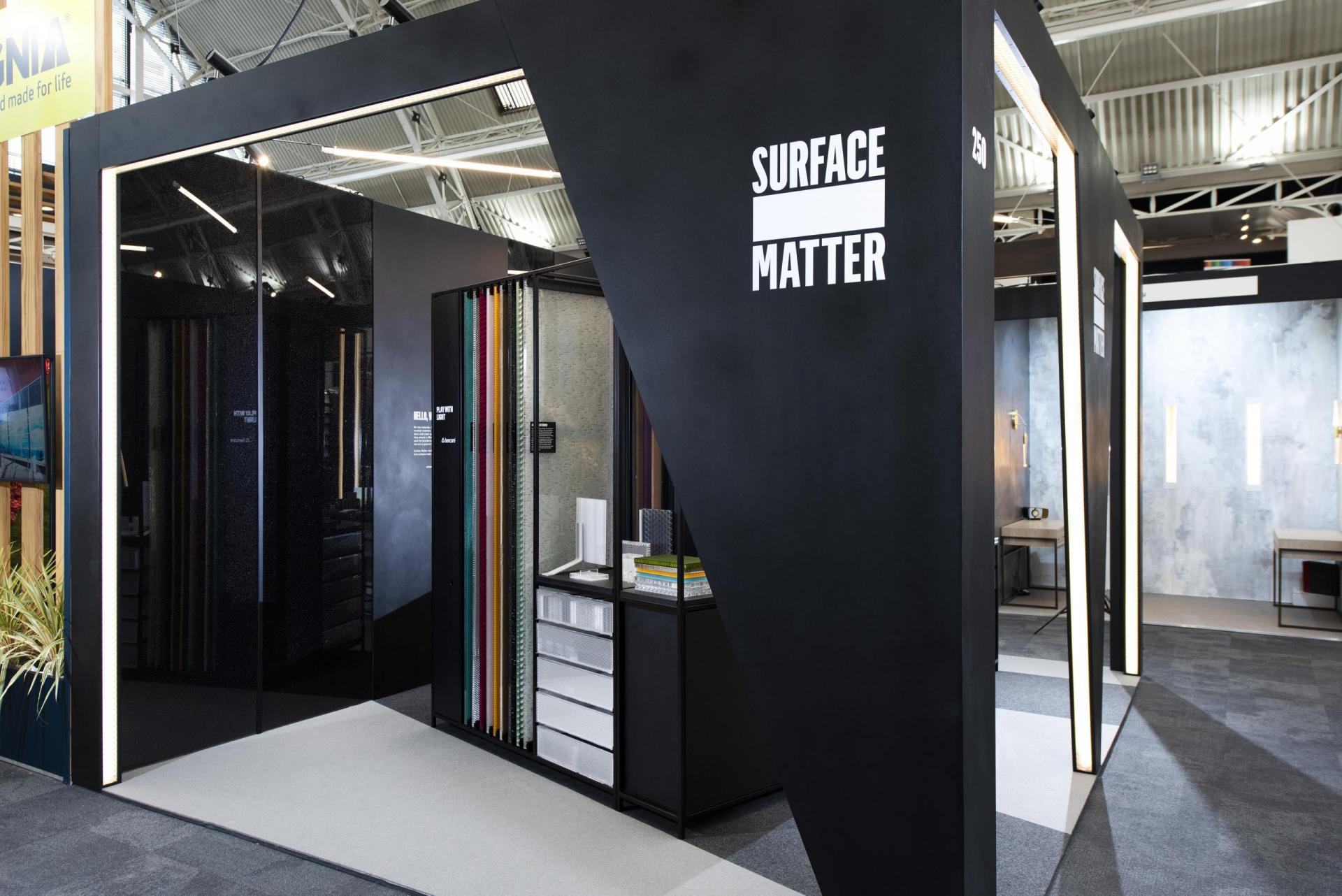 We wanted to move the stand away from the traditional L-shaped display of two-dimensional material sheets and punctured the space with monolithic volumes angled to entice the eye.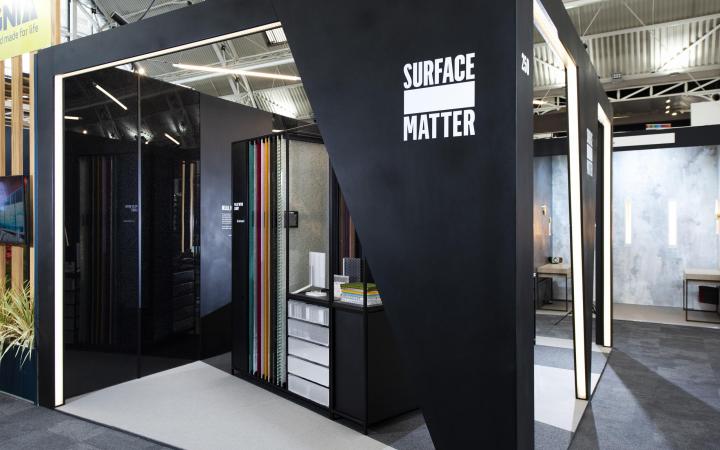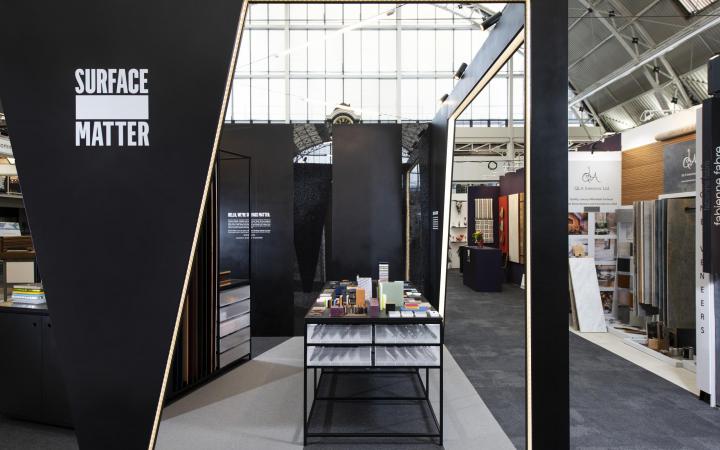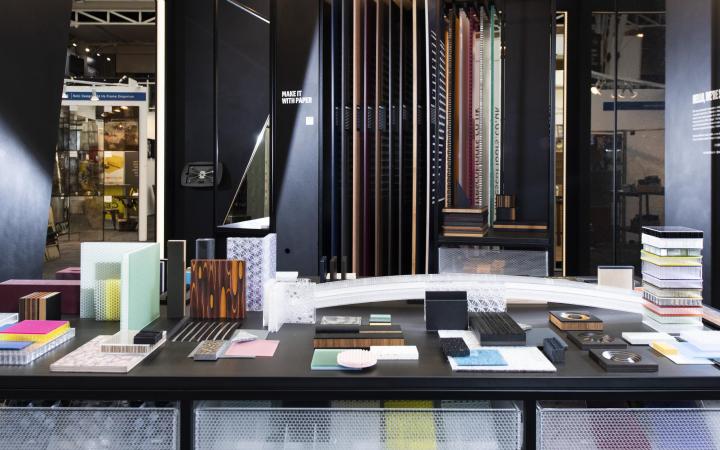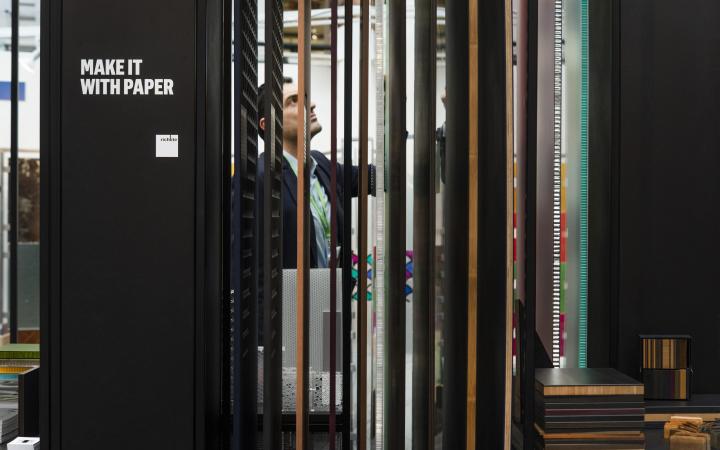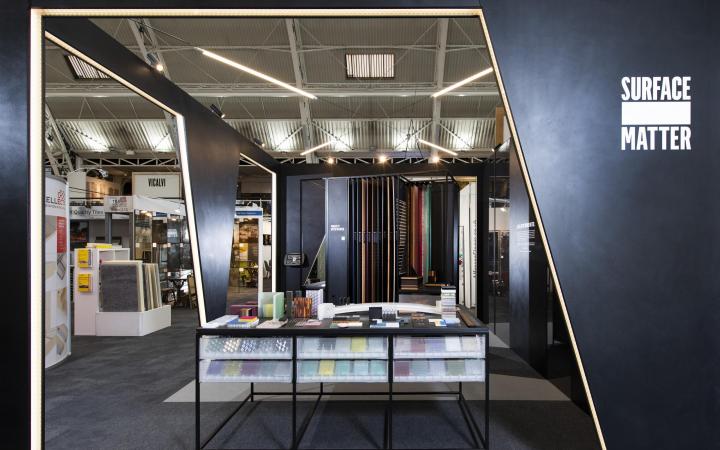 The inspiration of the interior was a 'makers table'; filled with working samples to explore. People would be able to discover and interact with the components of each material and understand how they are part of a larger design.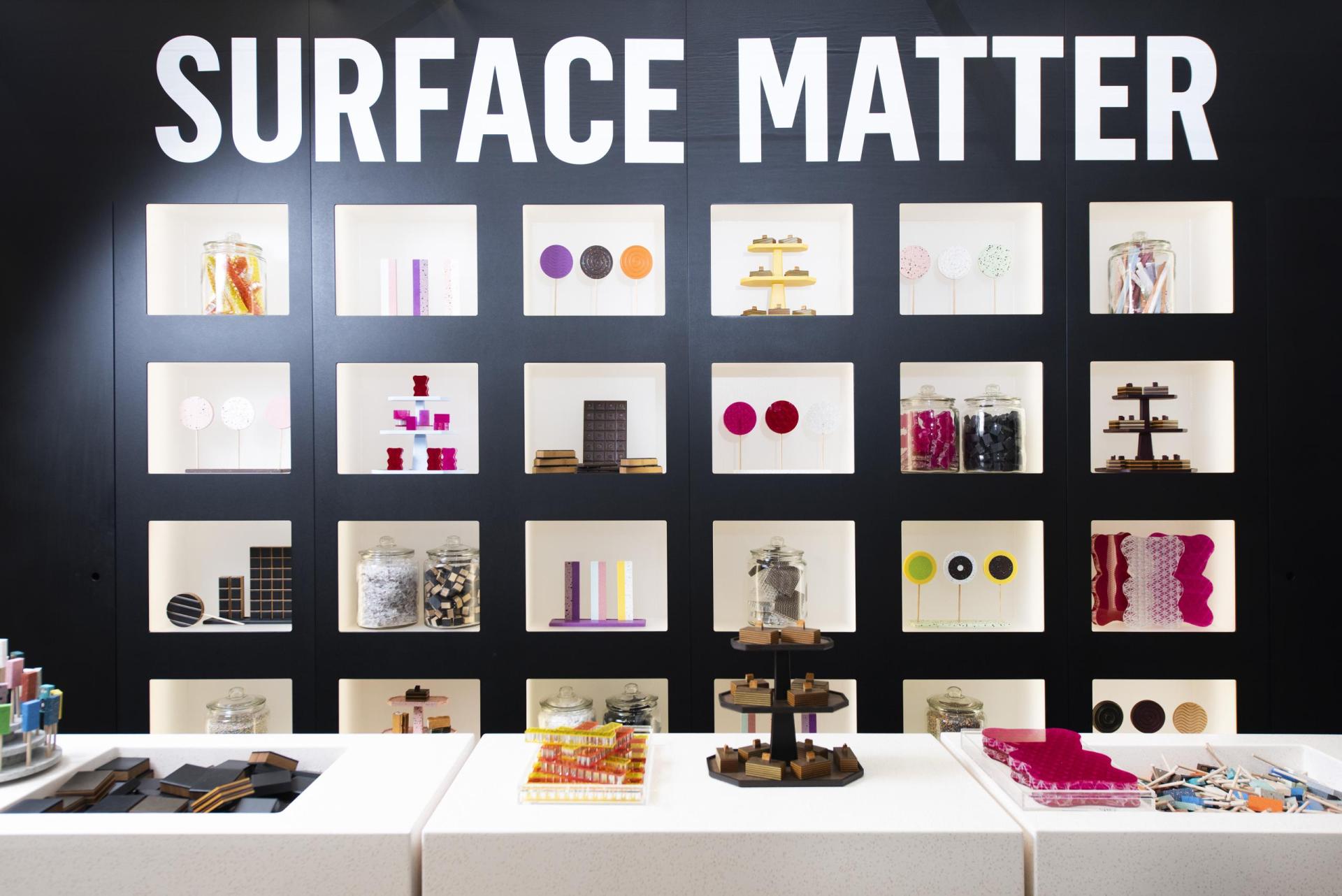 When we revisited the stand in 2020 we wanted to create a new aesthetic that stood out, even more, amongst a hall of exhibitors.

Most importantly, we wanted a concept that reflected the child-like enthusiasm our clients have for these materials!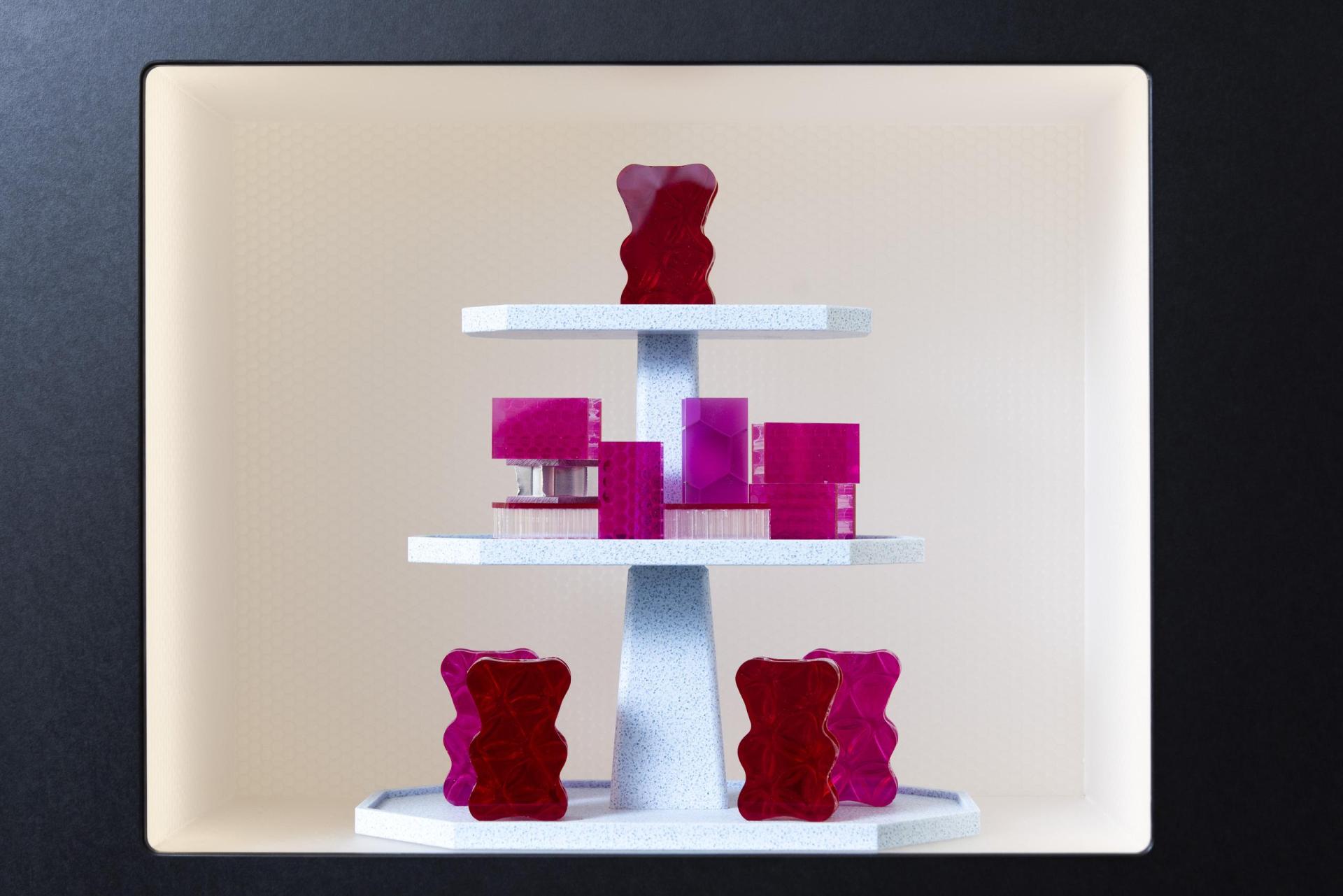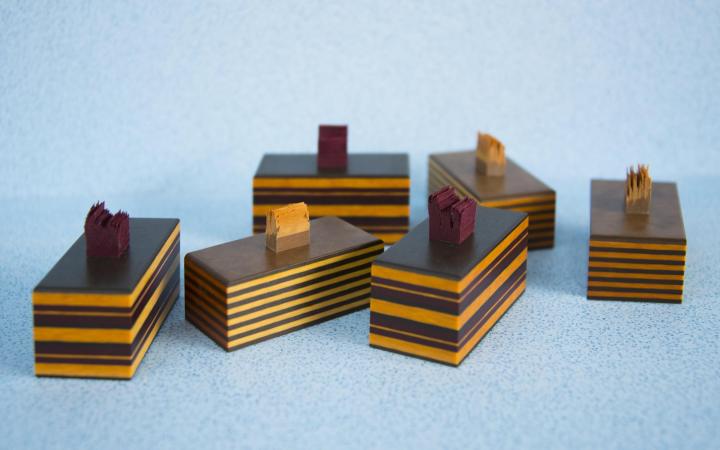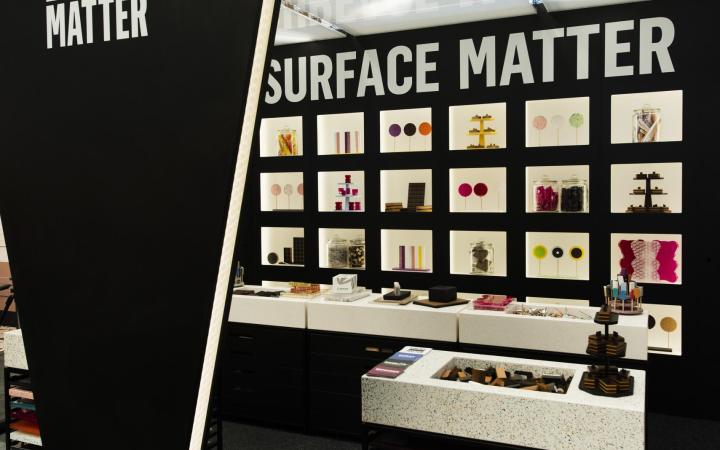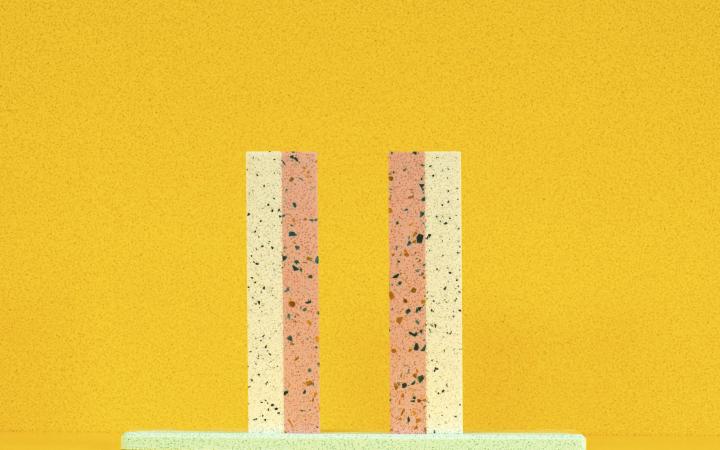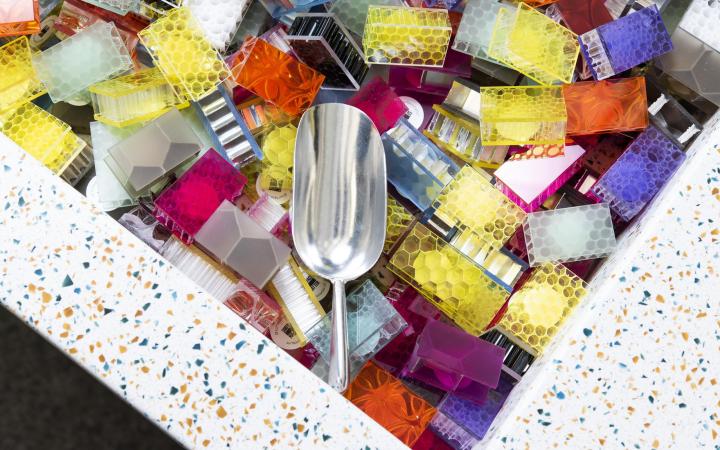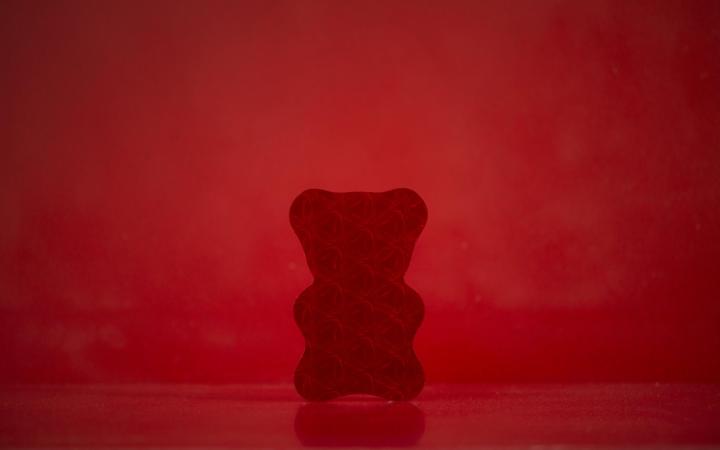 We created a material sweet shop with confectionary delights; Richlite chocolate bars and mille-feuille, Bencore lollies and gummy bears and Durat nougat bars. A sumptuous display that showcased the materials in an unexpected aesthetic.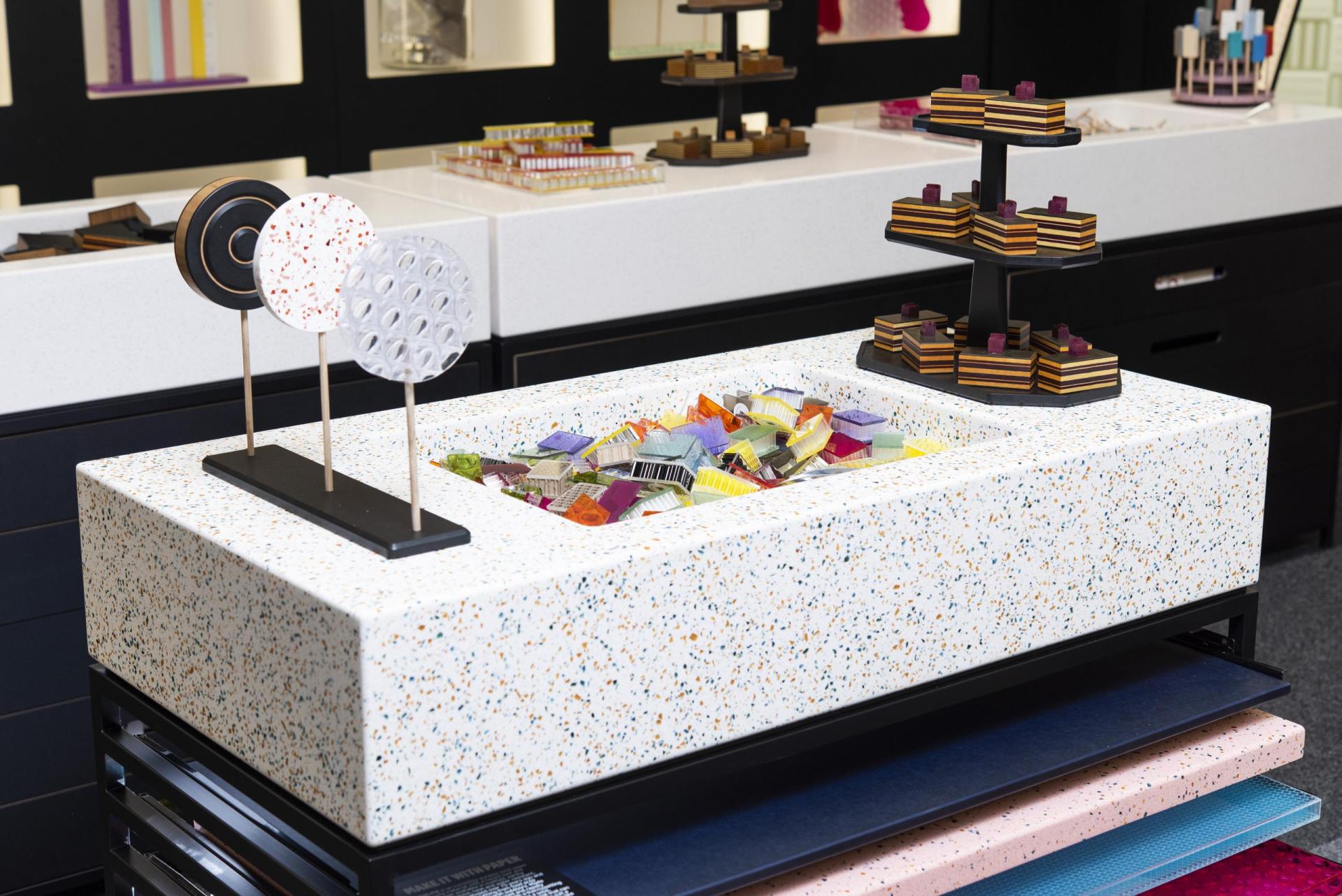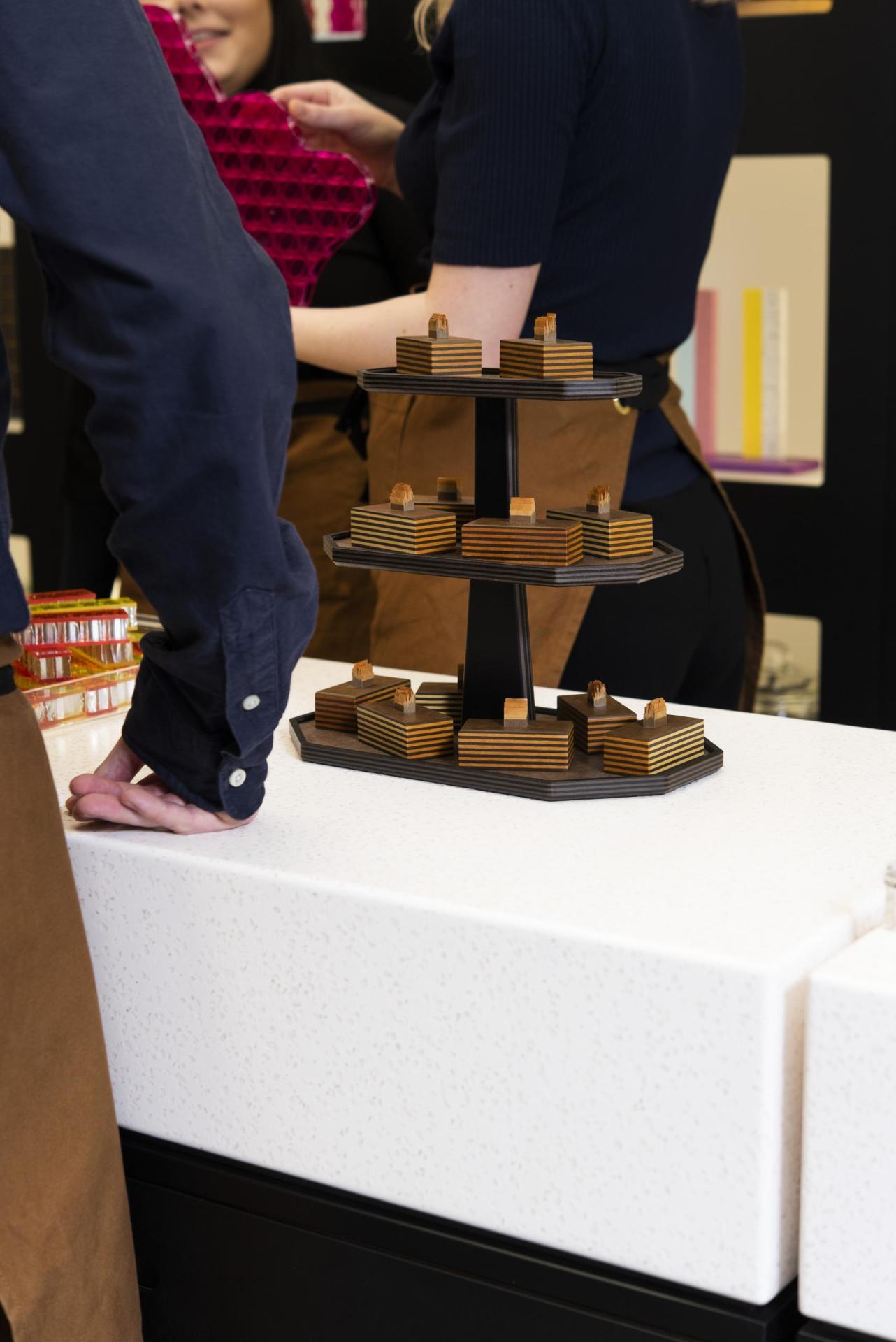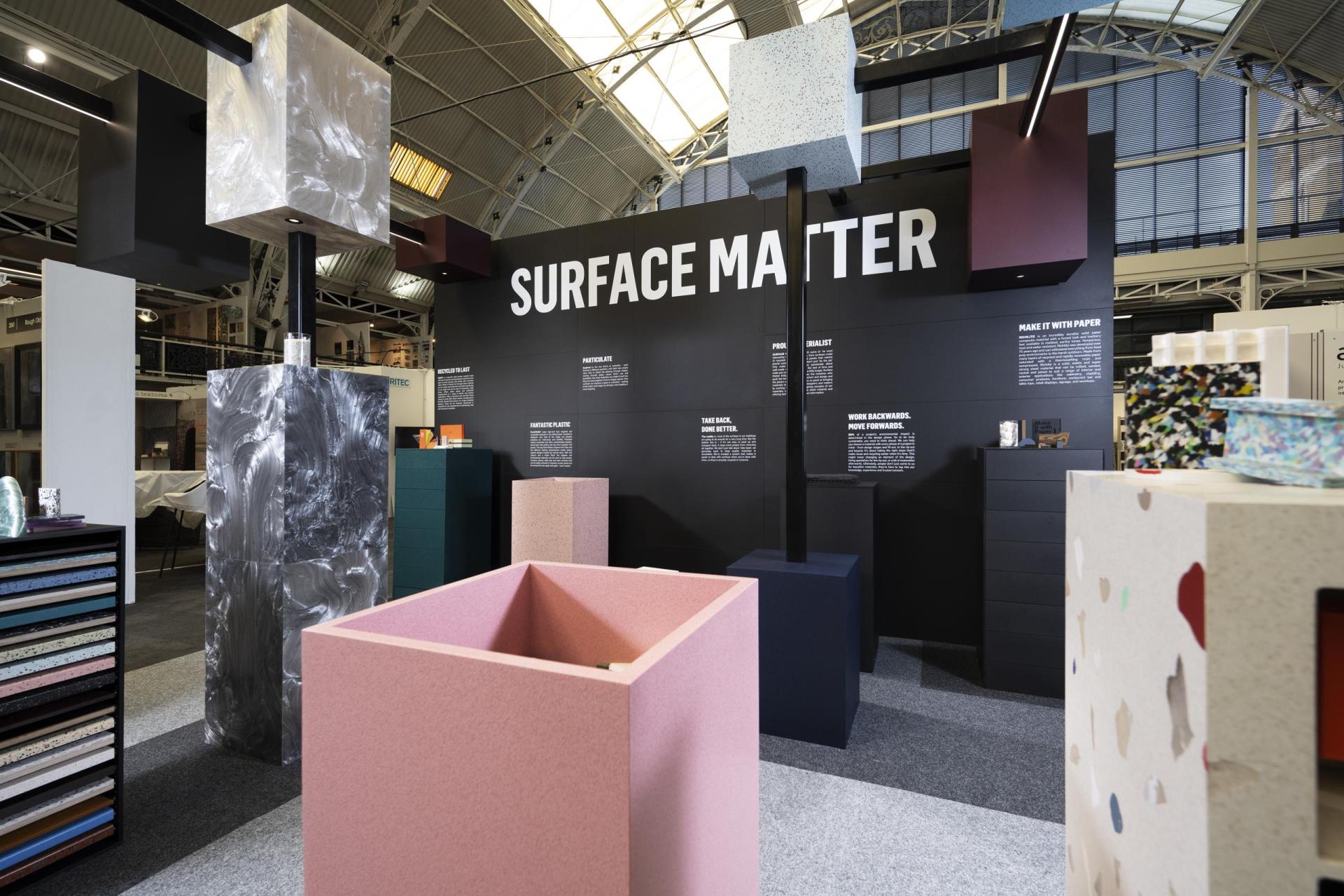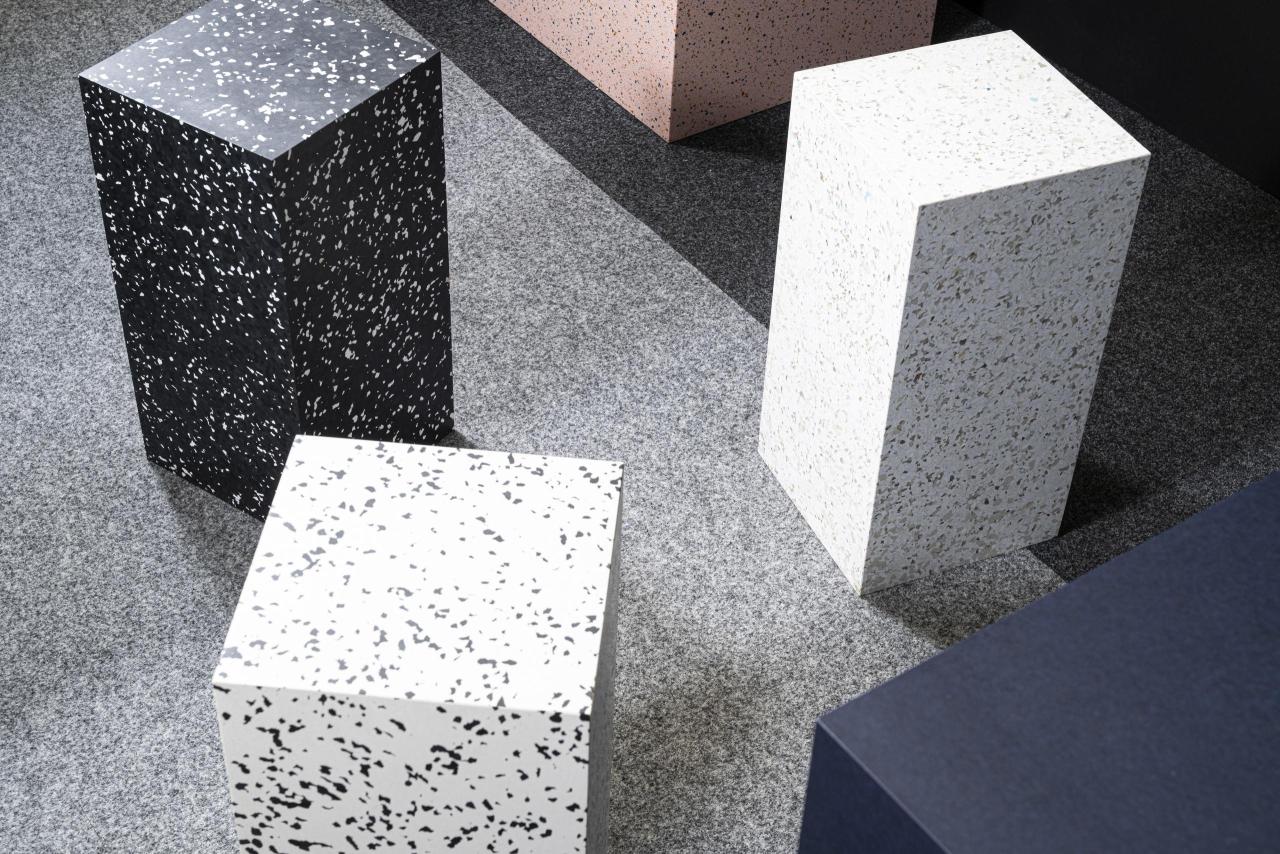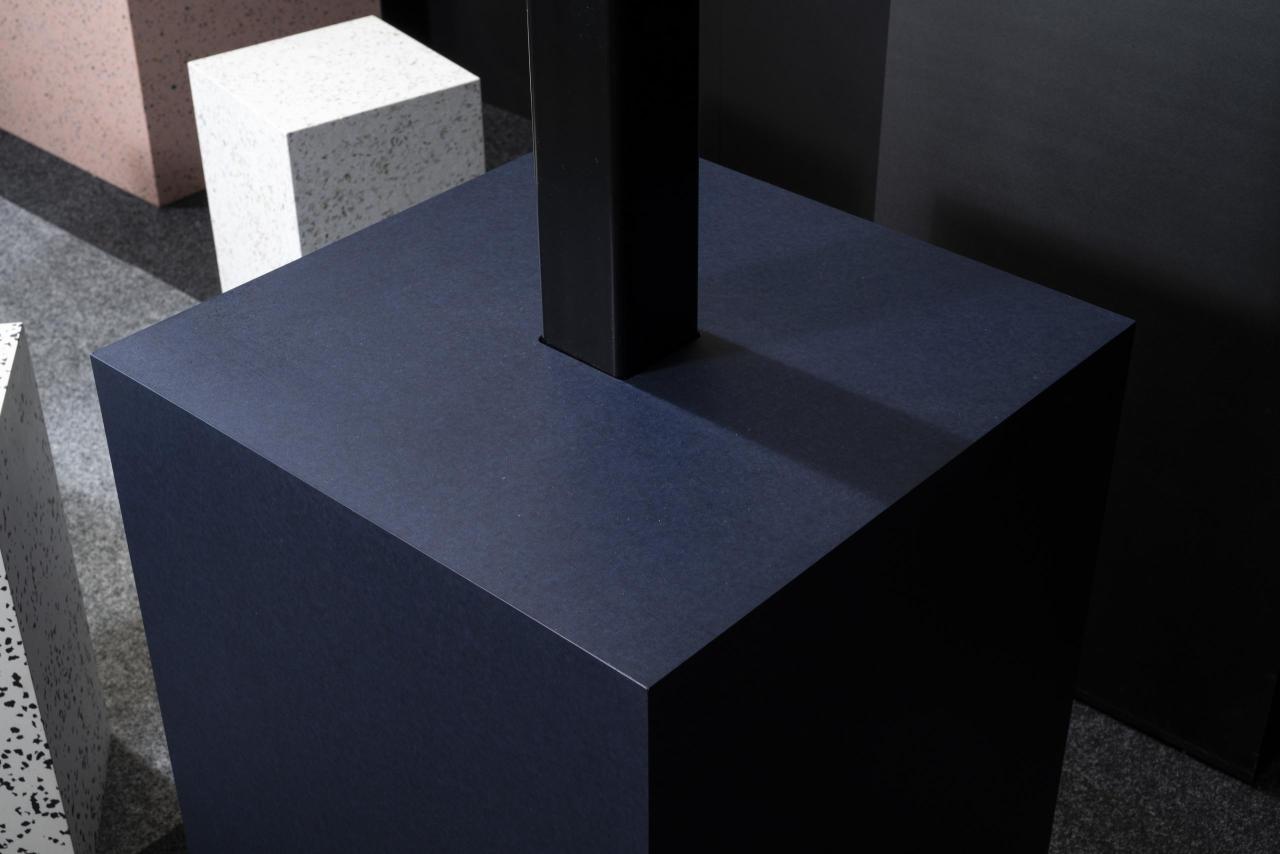 In 2023 we wanted to retain the playful and inviting design elements of previous stands whilst focusing on the recycled form of the materials and their range of personality in their fabrication.

A paired back, grid frame gave stage to numerous single forms representing the broken down particulates of each material.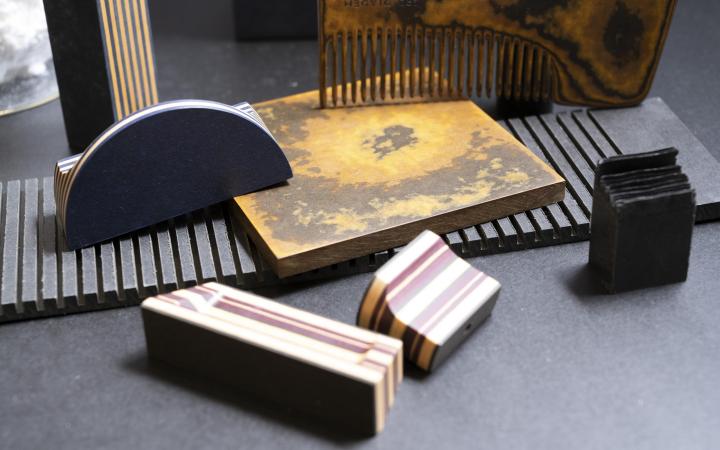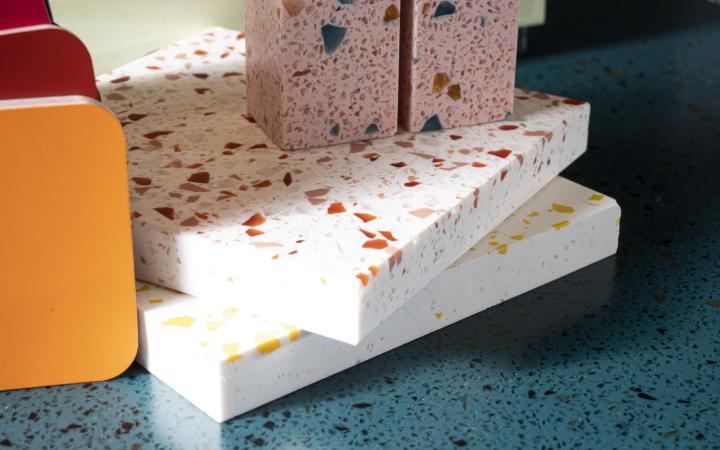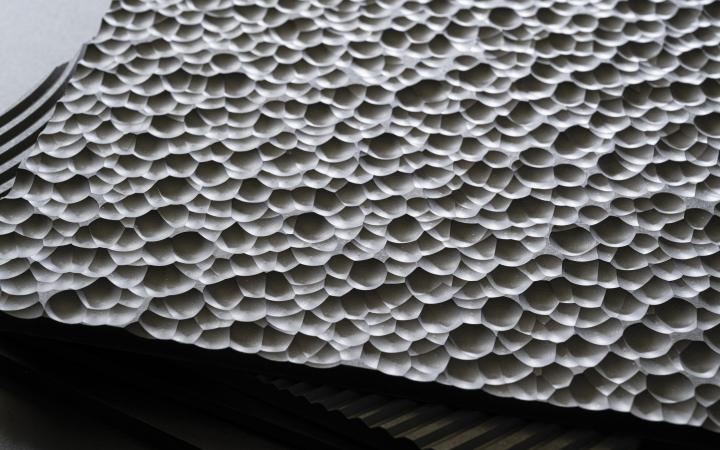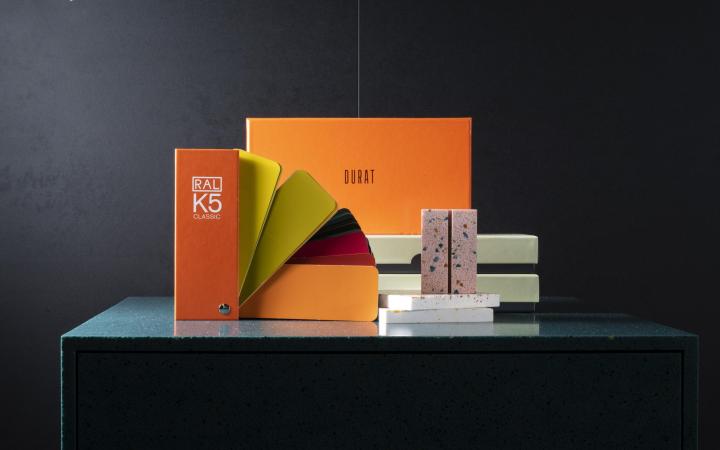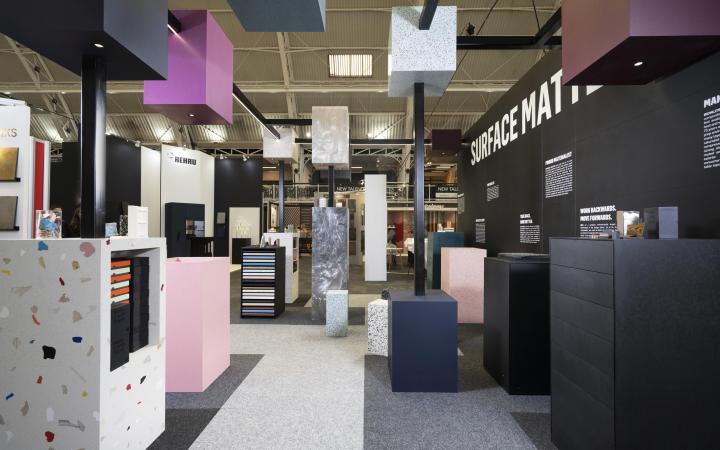 Blocks of Richlite, Durat and Plasticiet showcased the variety of colour, fabrication techniques and finishes possible. These sleek and luxurious surfaces can always speak for themselves.

The entire stand was recycled from the previous years stalls emphasising the durability and end-of-life potential for all these materials.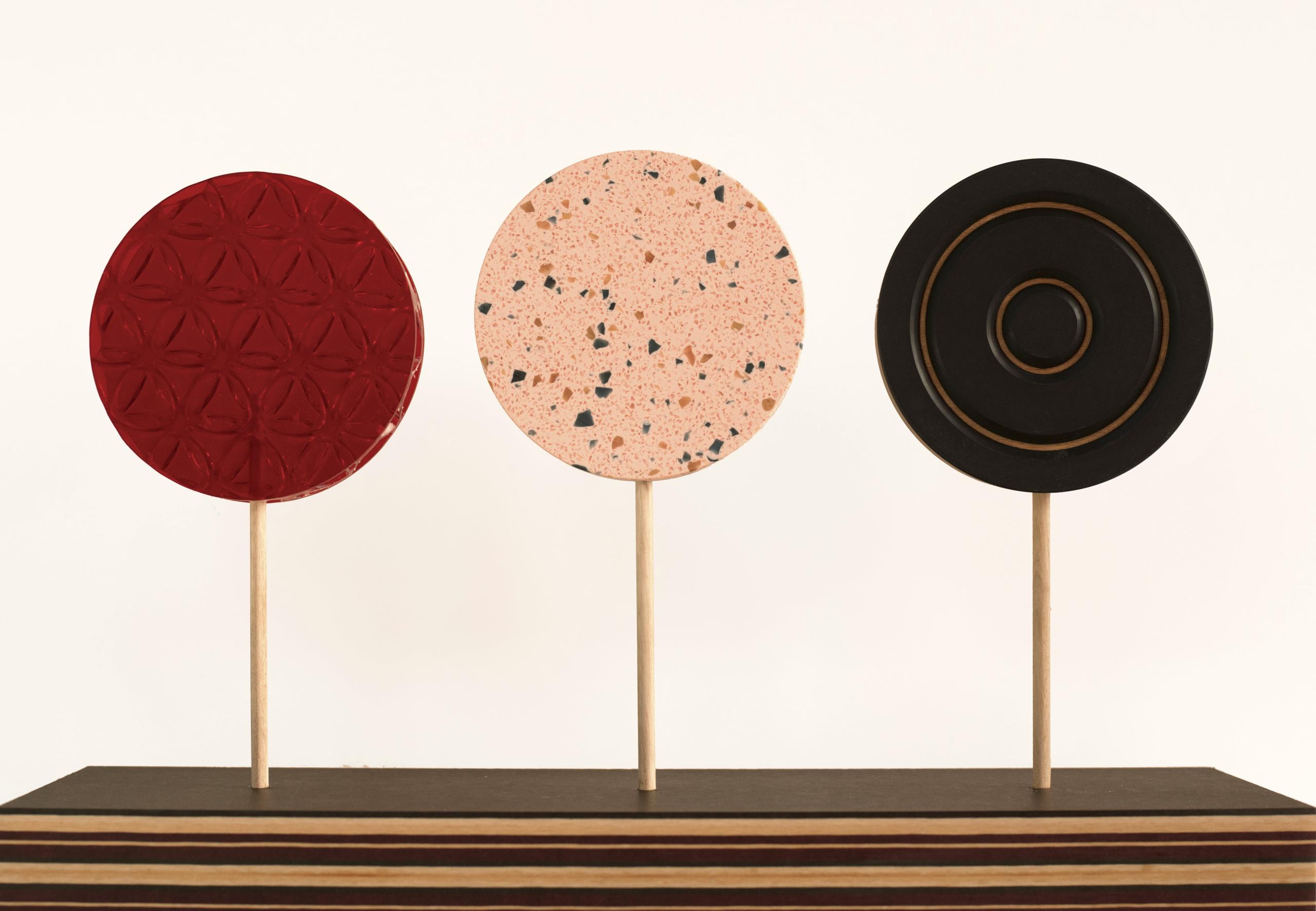 We'll see you at Surface Design Show 2024!
…
Working from Bristol & London we deliver projects throughout the UK & internationally, applying rigorous technical expertise with positivity and enthusiasm to bring ideas to reality.