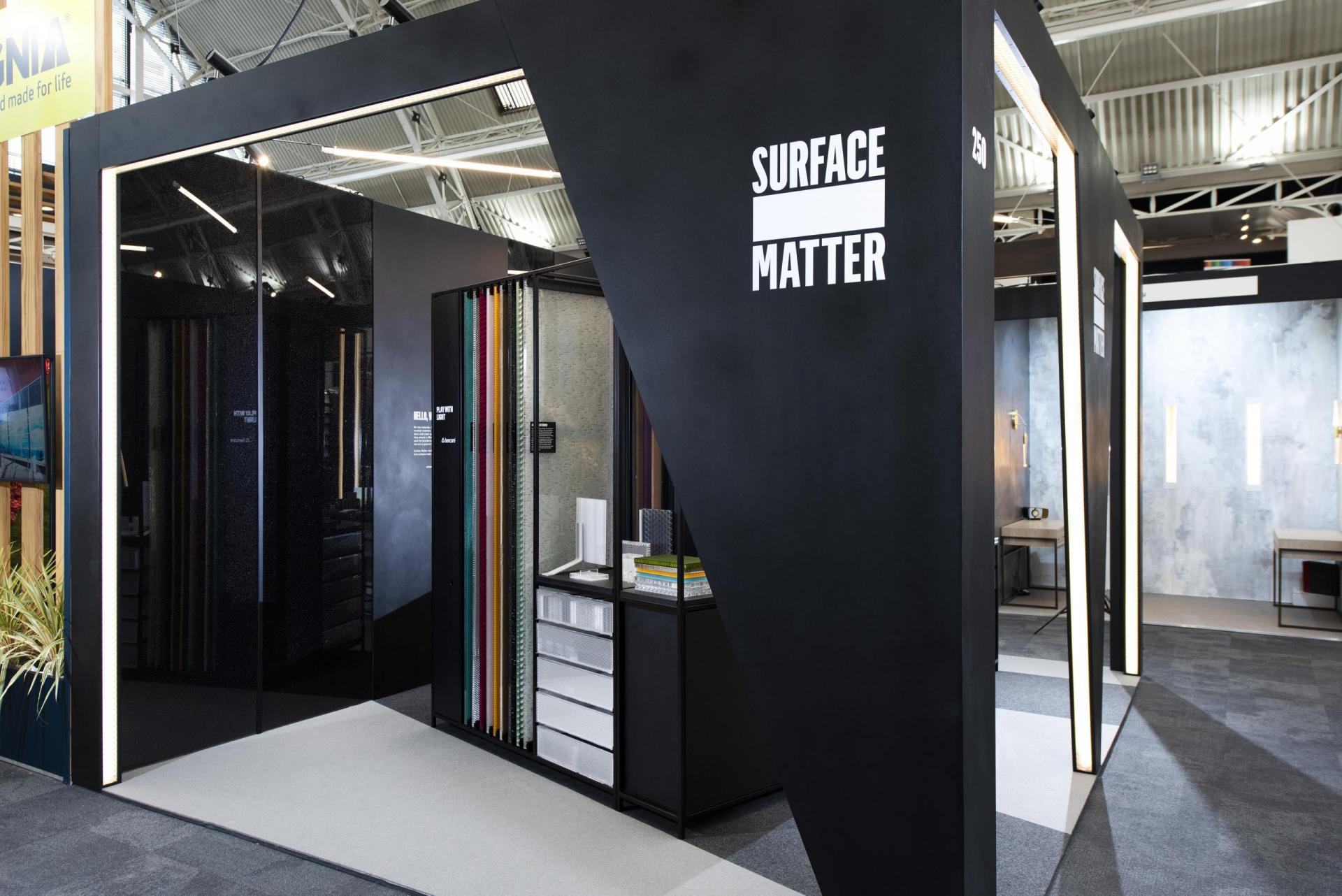 Surface Matter invited us to work with them in creating a new approach to their annual Surface Design Show stand in 2019. It would have to combine the purpose of an adaptable modular installation with a concept that would create a memorable experience.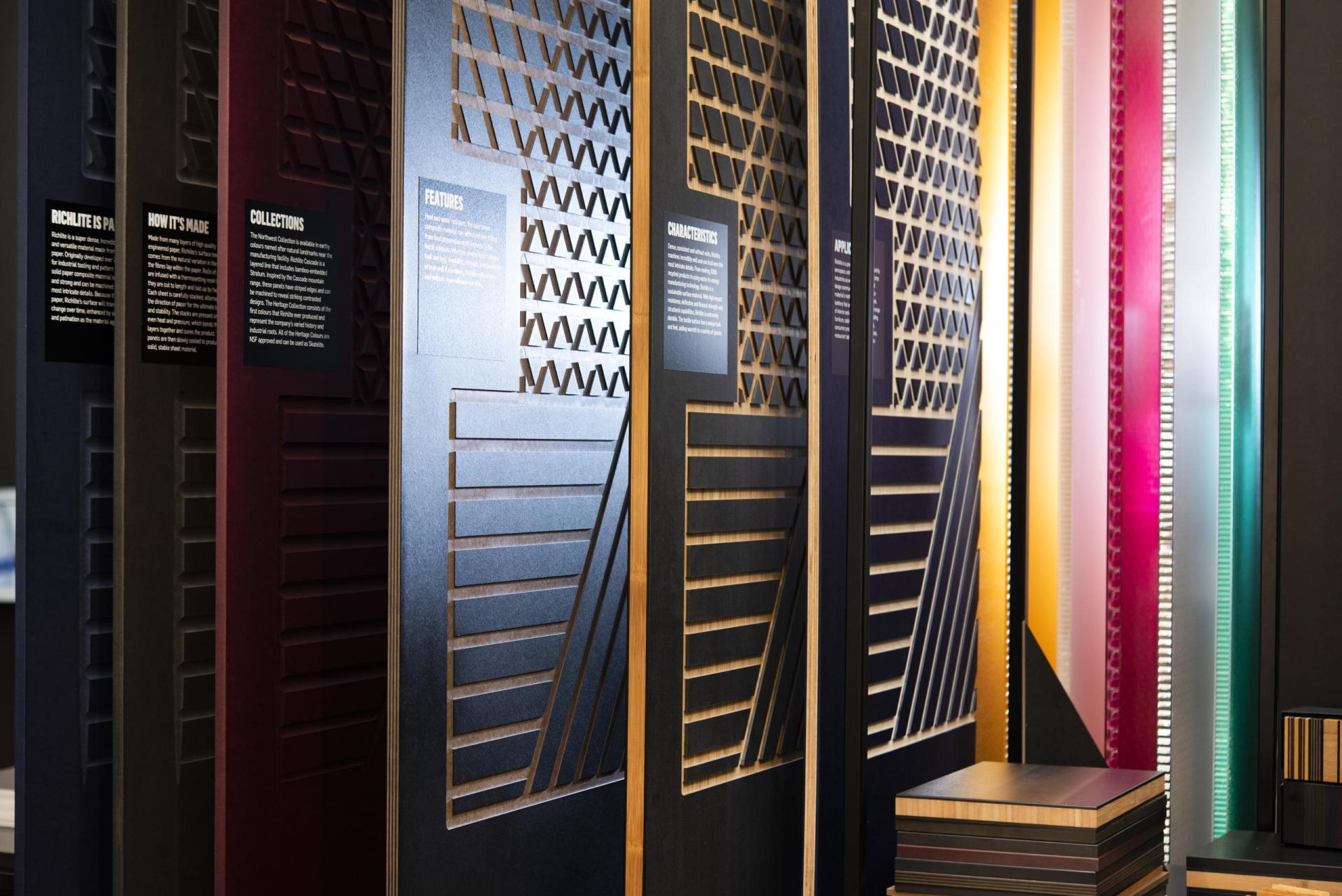 In 2020 we were back to take our initial design in a new direction. Crucial to us, for both events, was the need to illustrate our client's love of innovative, recycled materials and celebrate that with them, through the tactility and interactivity of the stand. We wanted to replace racks of product with an inviting and relatable encounter.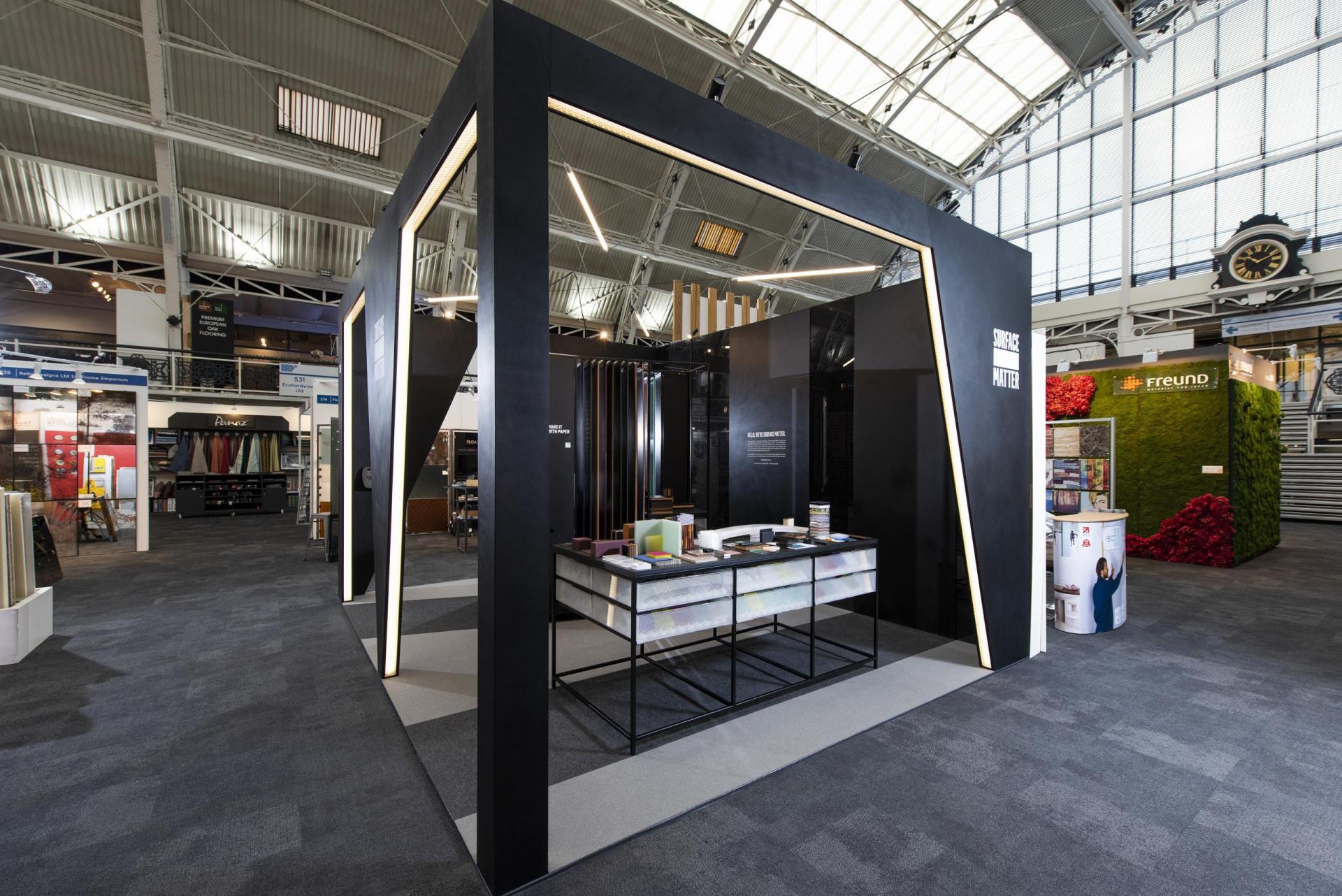 Taking a minimal brief and turning it into a dreamland.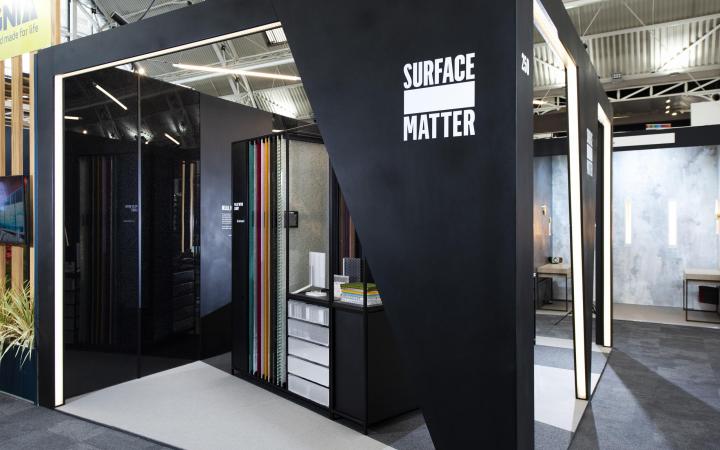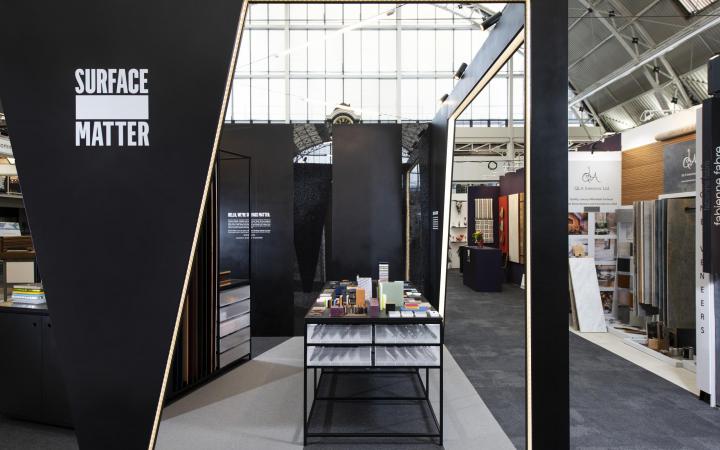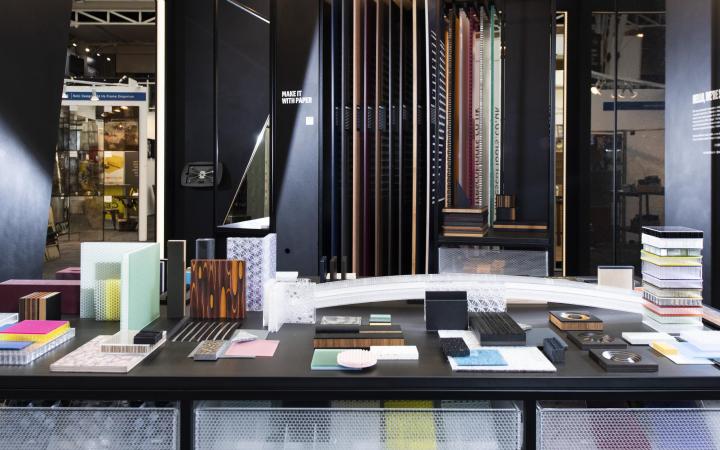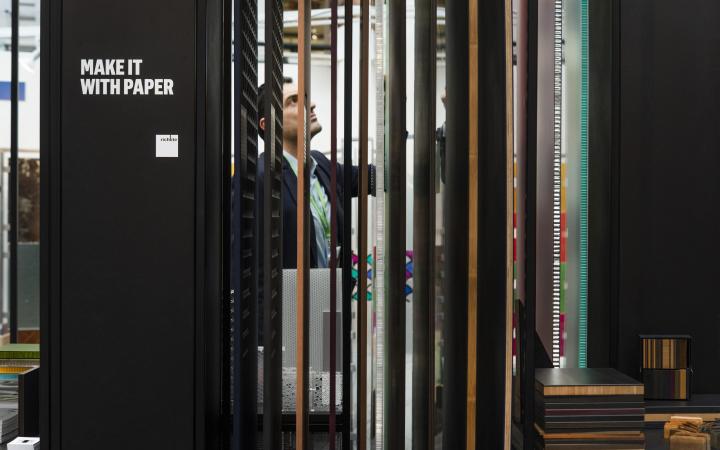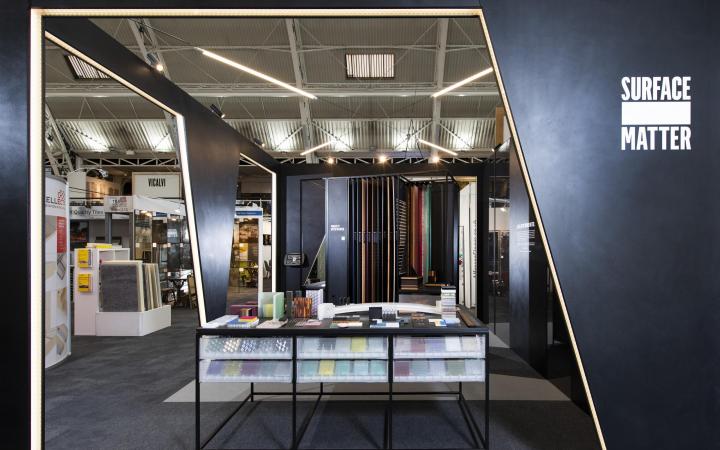 The traditional structure of a trade show stand enveloped our design from the off. We sought to puncture the space with inserted monolithic volumes that would invite the public within through doorways – to step in and experience rather than be presented by an L-shaped display.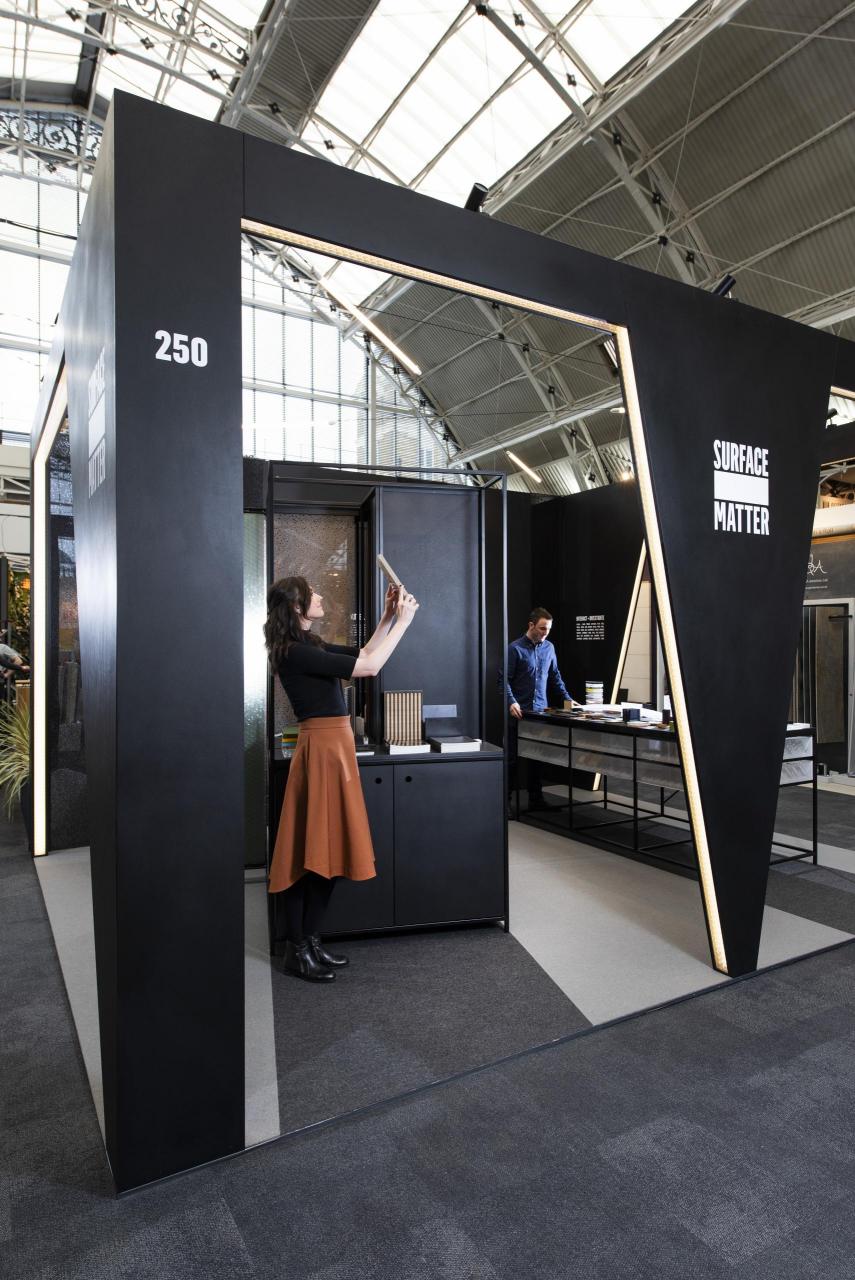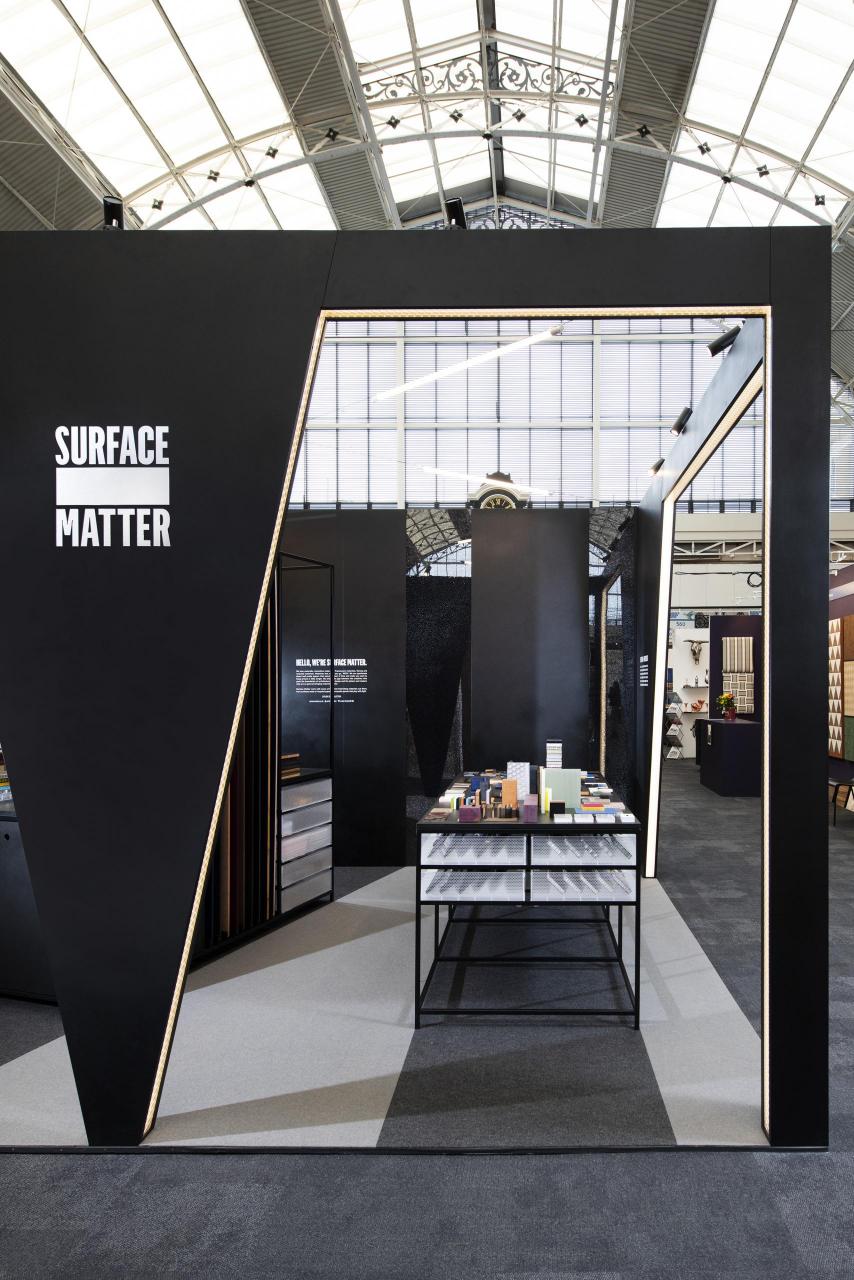 Working from Bristol & London we deliver projects throughout the UK & internationally, applying rigorous technical expertise with positivity and enthusiasm to bring ideas to reality.