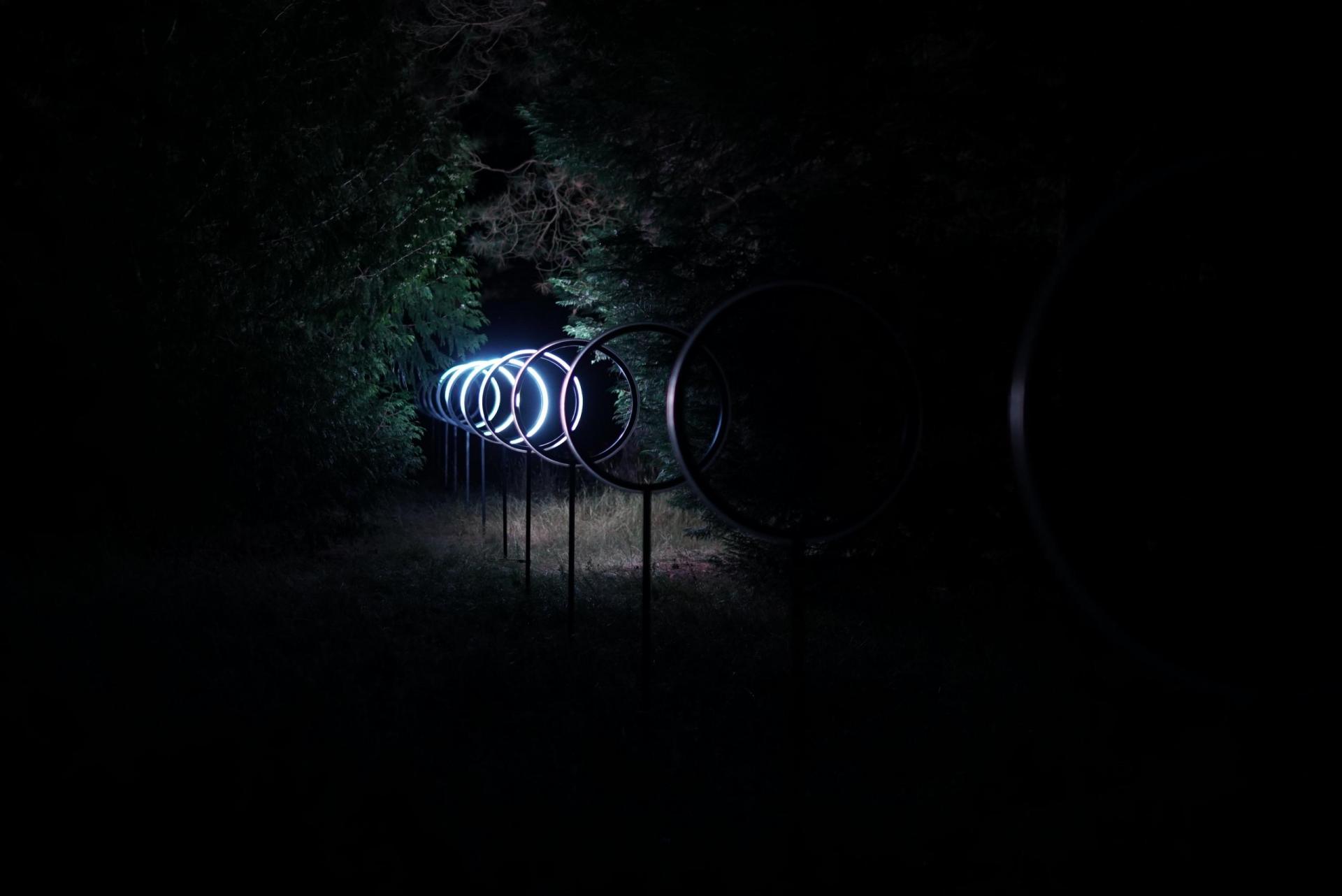 Circa is an installation created by Limbic Cinema and curated by Shrinking Space for The Wonder Project at Wakehurst in Sussex – the sibling of the Royal Botanic Gardens at Kew.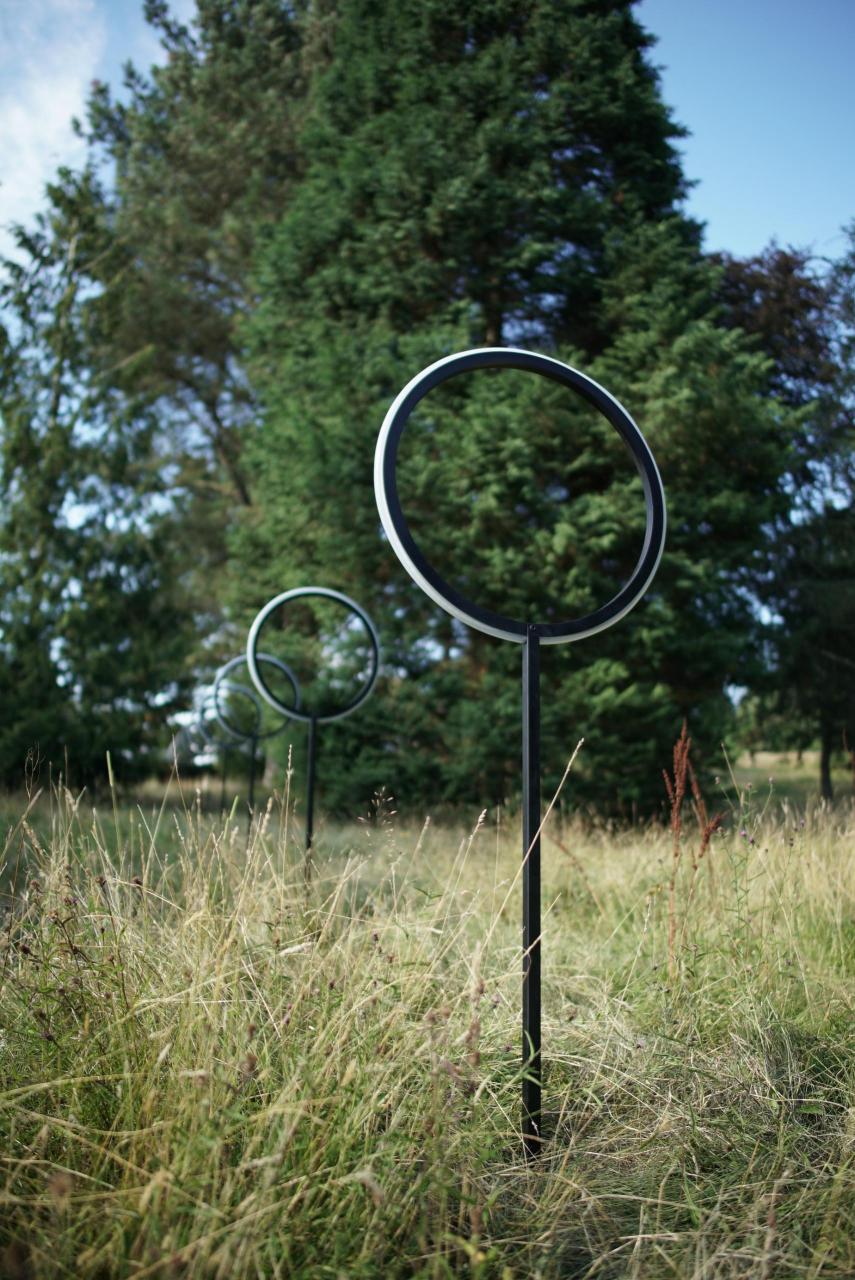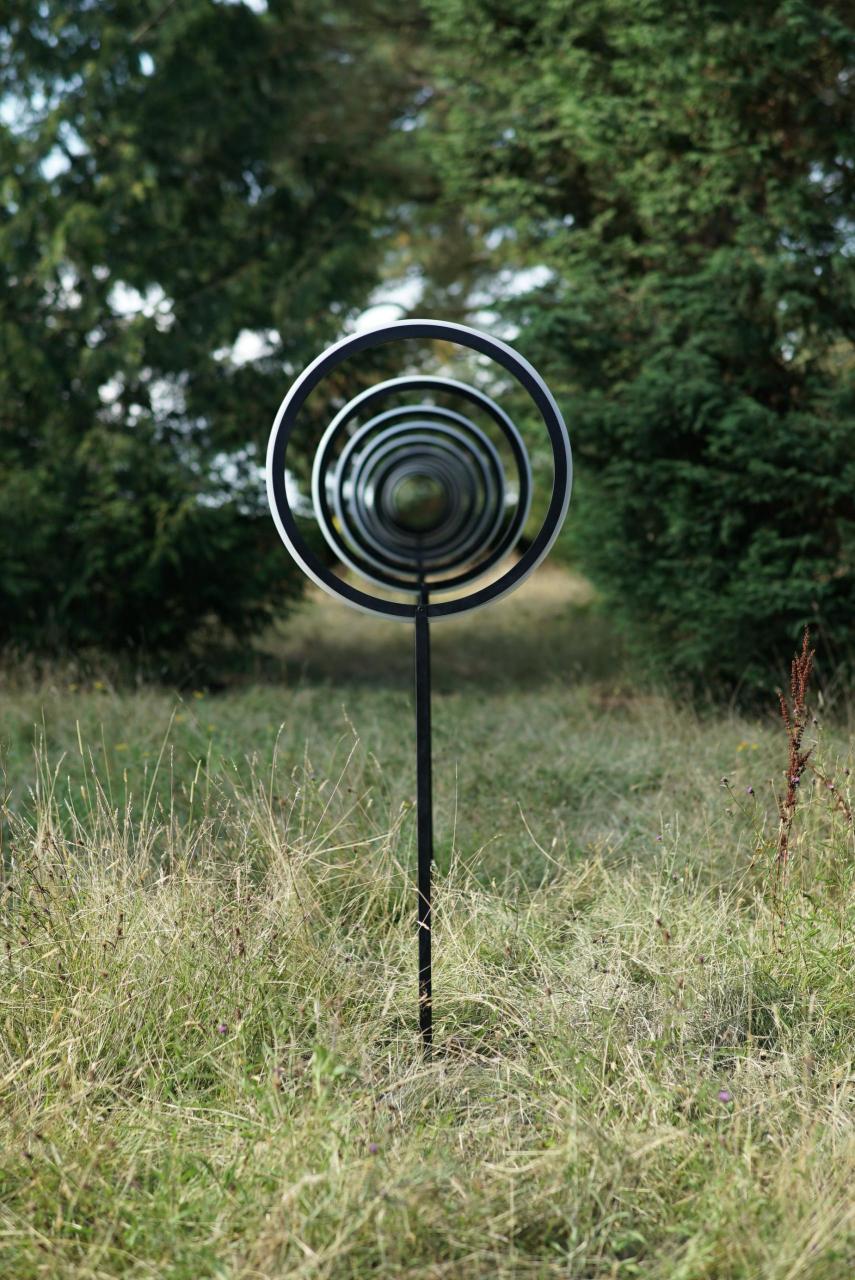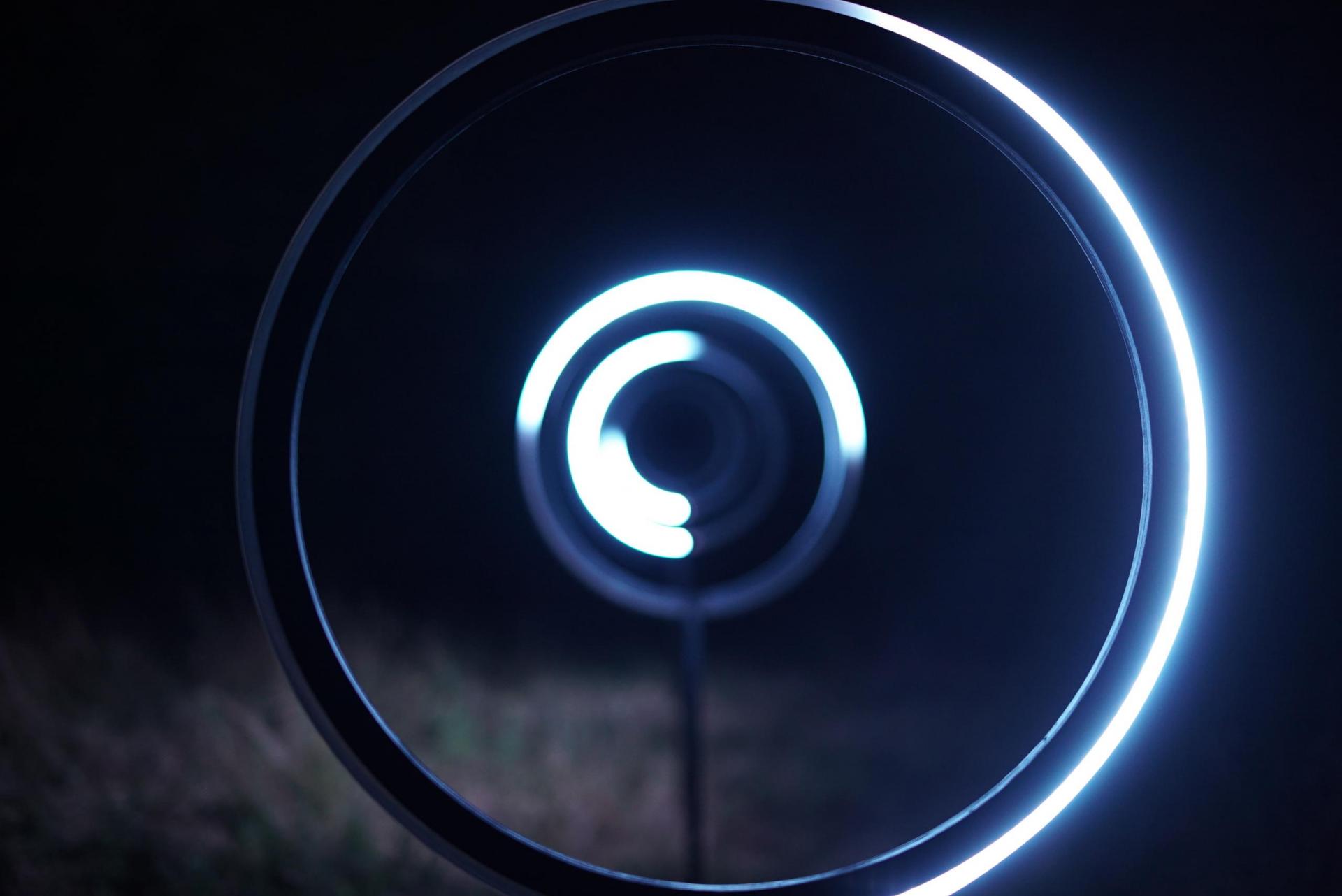 Circa is a twelve-part light sculpture made up of circles that presents circannual light levels in west Sussex. Each circle represents one month of the year. The total circumference of the circle represents an average of light levels across the month over the course of one day. So, for example, if the total circumference of the circle represents 24 hours and the average number of daylight hours in January is eight hours, a third of the circle will be lit up. These mechanisms are the basis for the circadian clock that governs the behaviour of plants.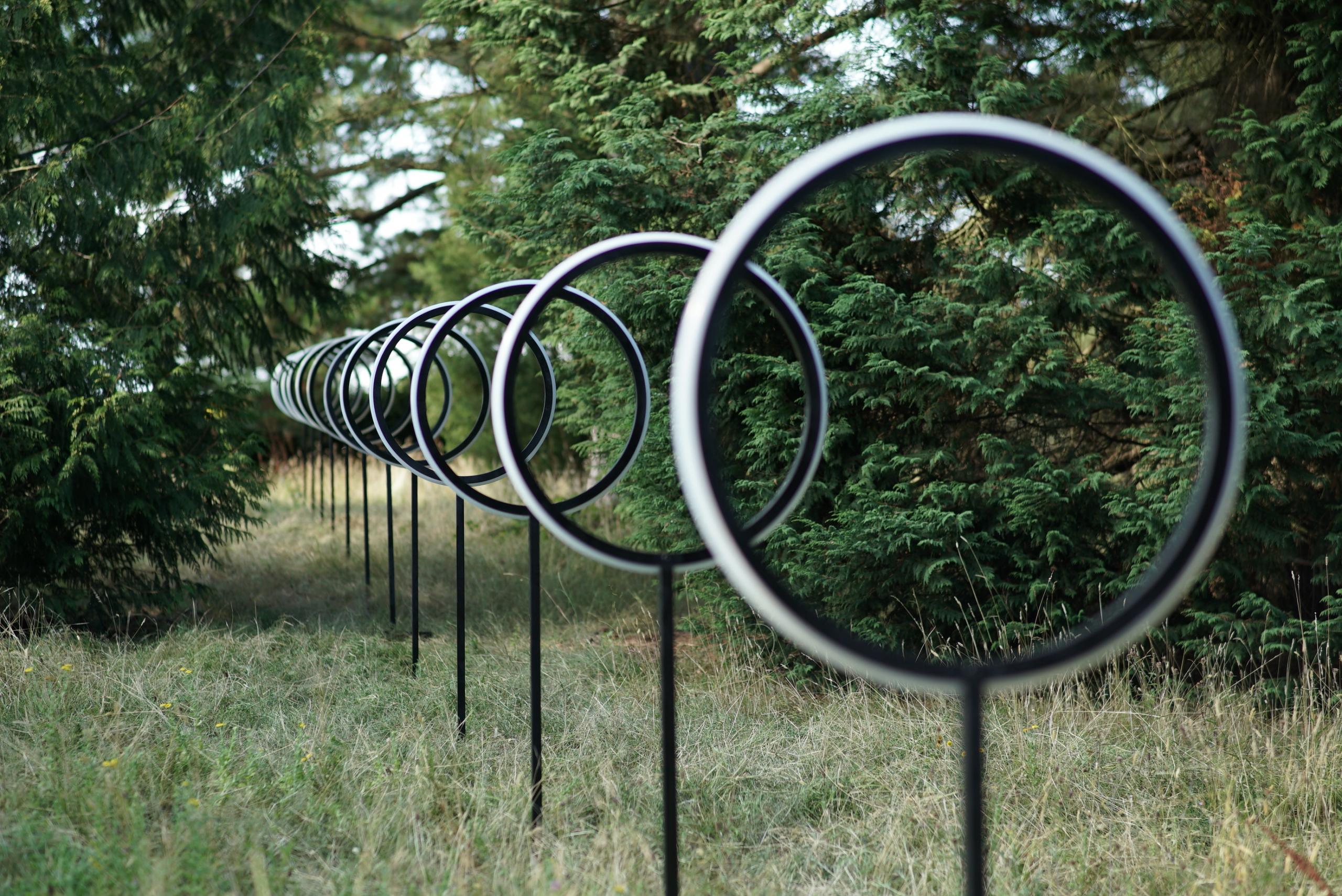 About the build
We used rolled aluminium rings welded to uprights with industrial steel baseplates anchored to the ground. These create a modular unit that is adjustable in height. Within the aluminium channel sits a silicone diffuser tube to create the lighting elements.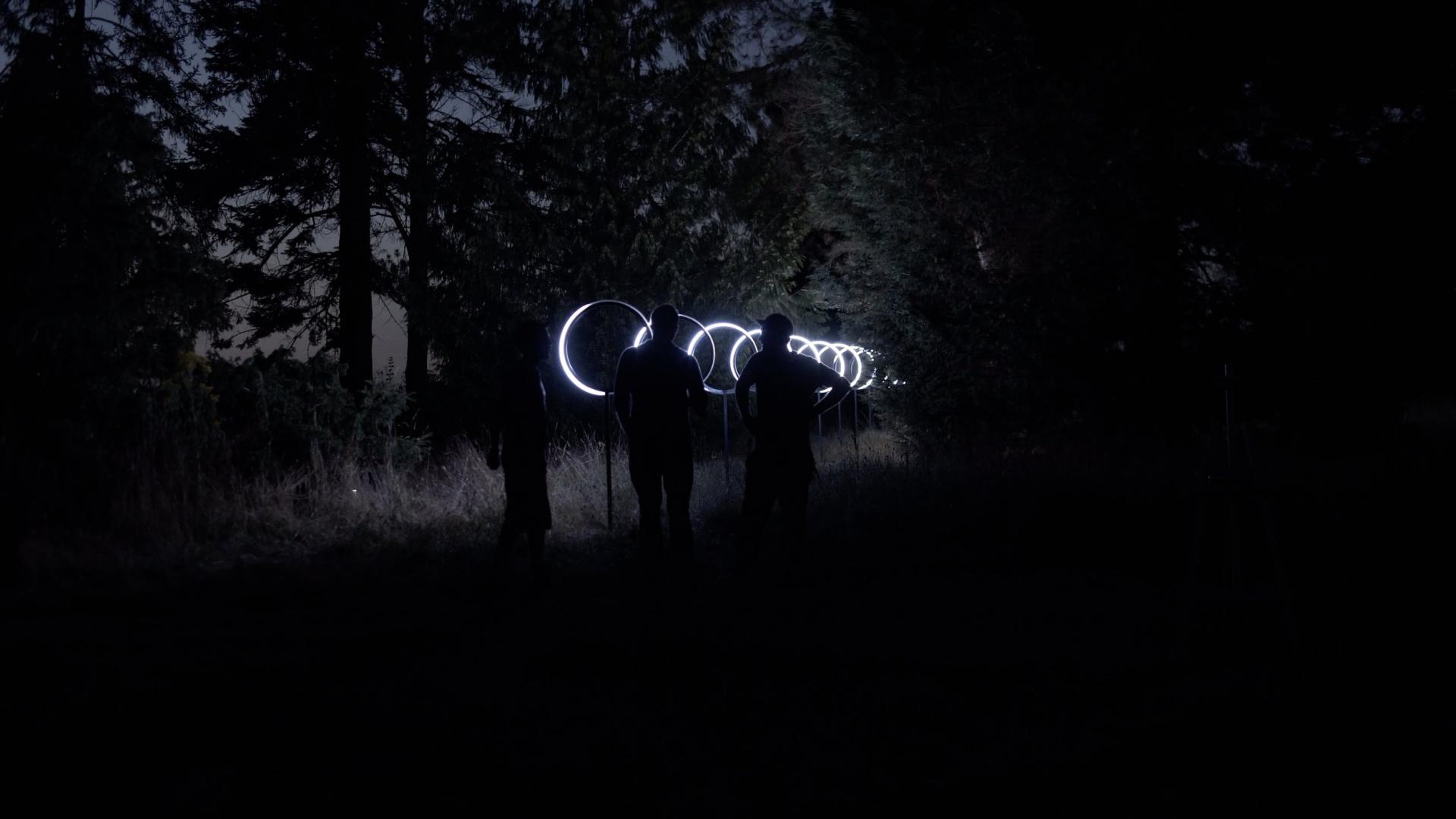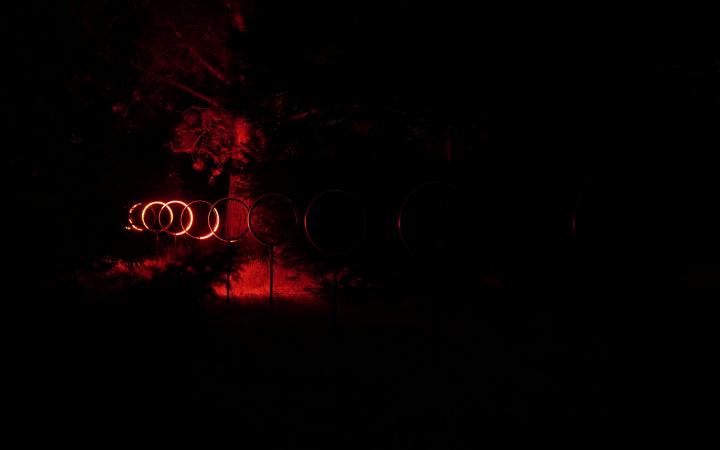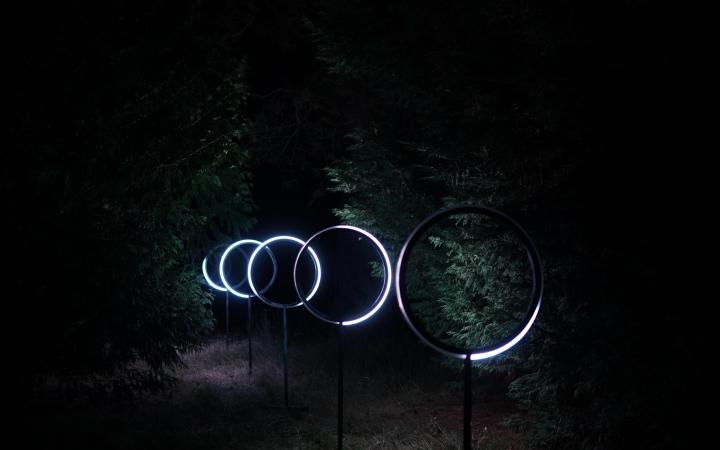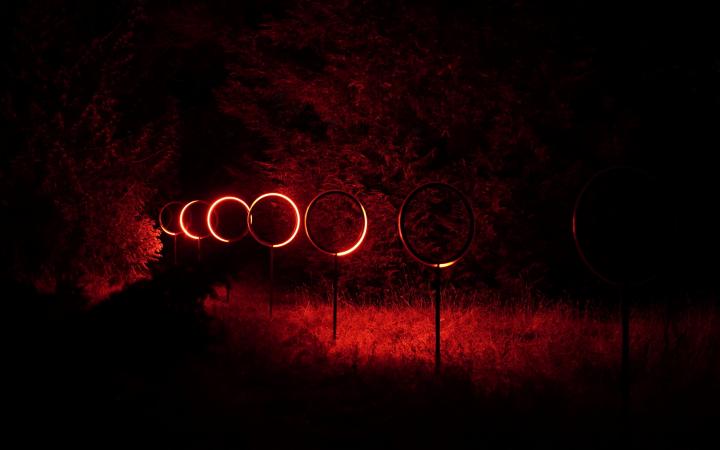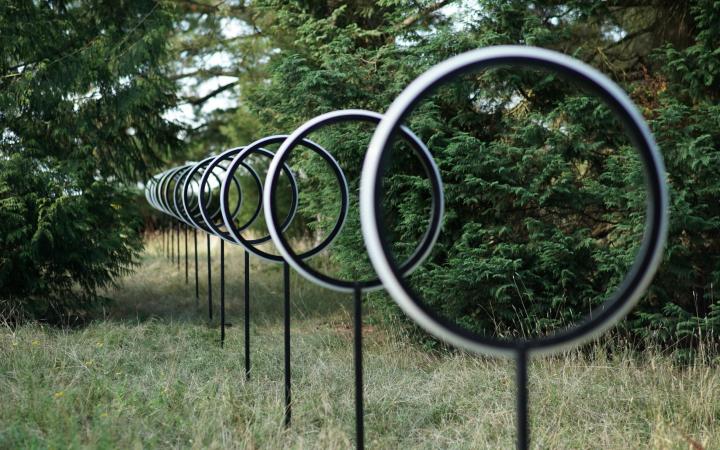 Working from Bristol & London we deliver projects throughout the UK & internationally, applying rigorous technical expertise with positivity and enthusiasm to bring ideas to reality.