We were commissioned by Jotta Studio and Jump Architects to develop a concept for an innovative boardroom space at The Crystal, the Siemens UK exhibition venue in London. The design sought to reflect the building's bold architecture whilst also surpassing the strict environmental standards that make it one of Europe's most sustainable structures.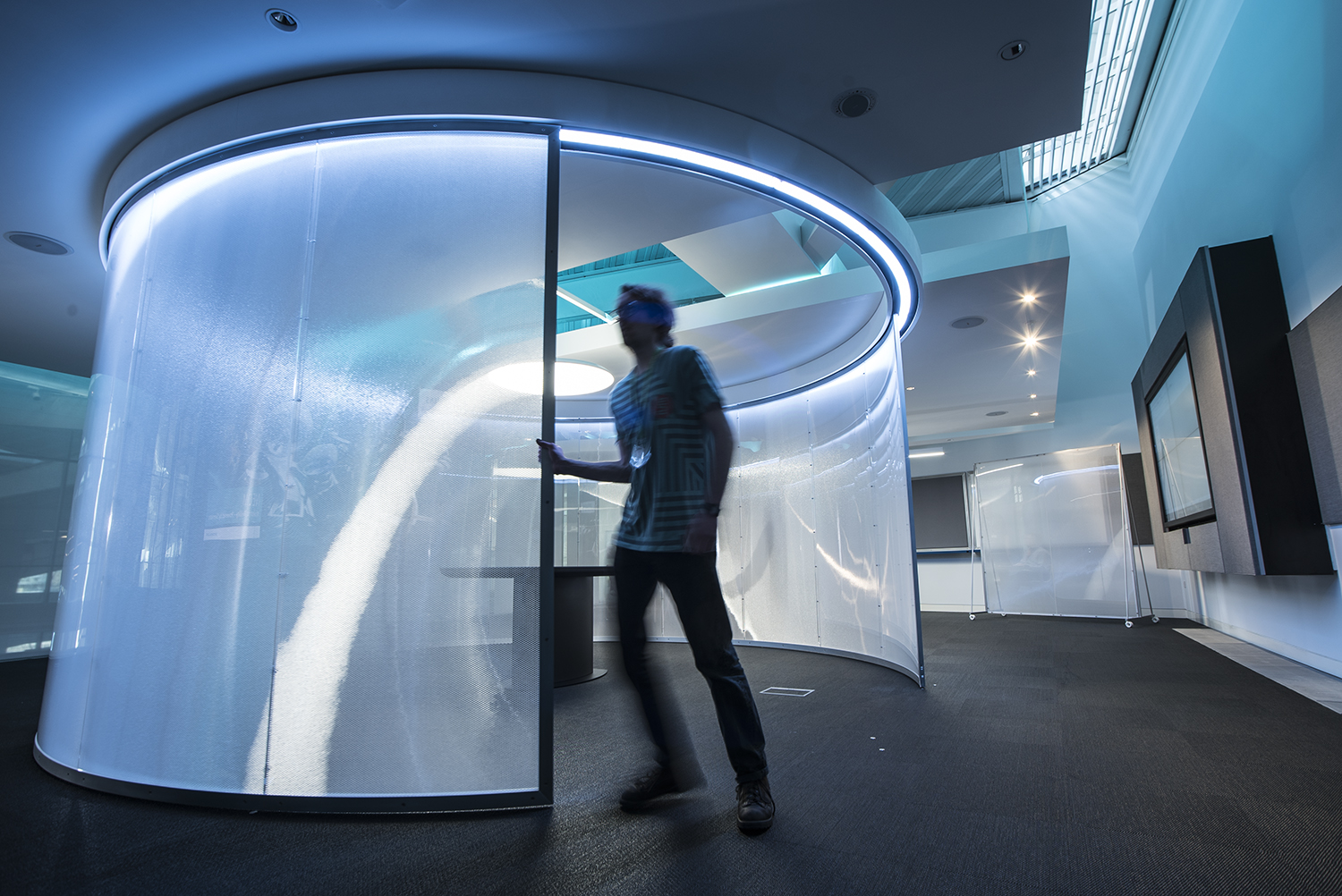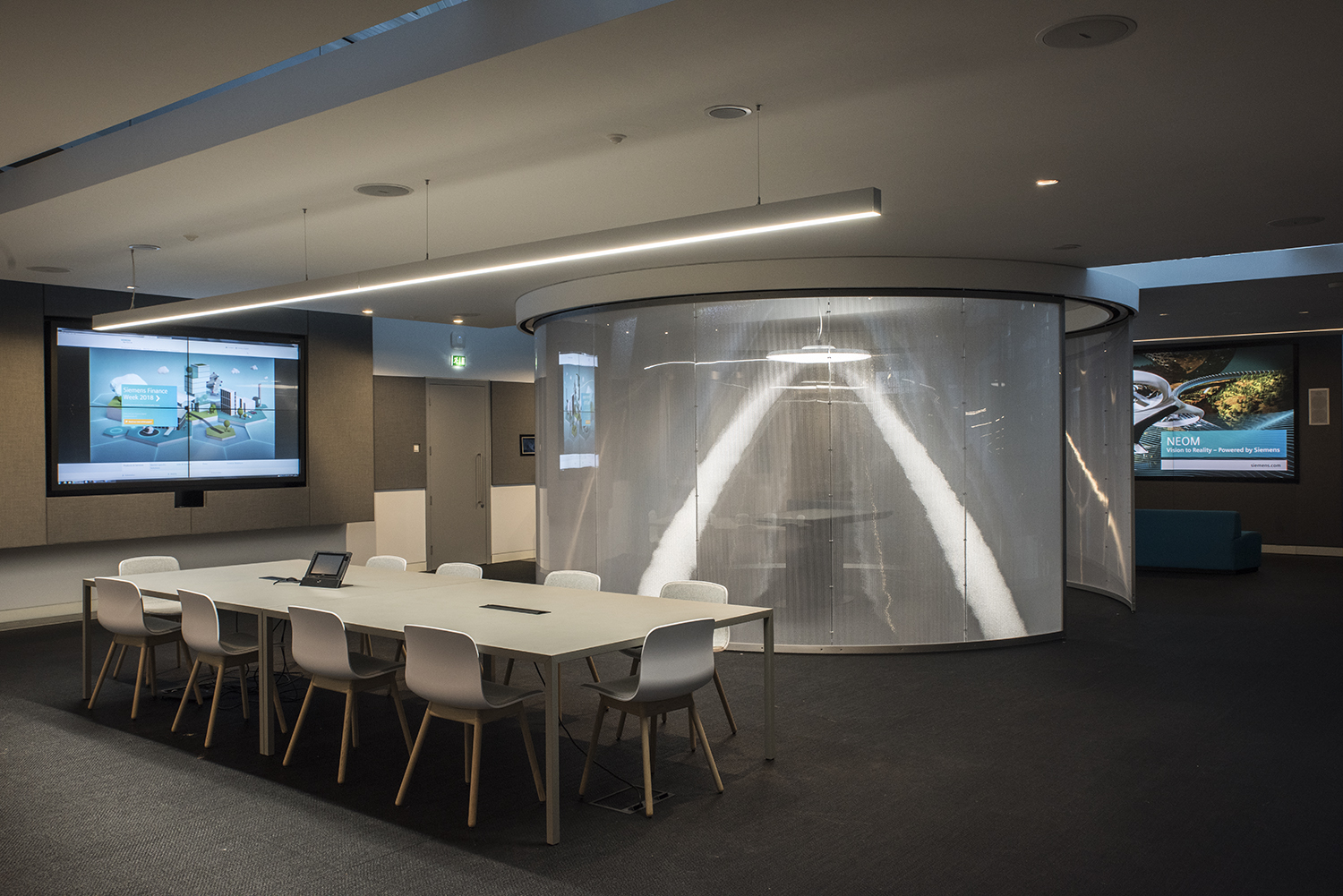 Complex rotating system
We created a complex rotating system that accommodated two sliding circular screens within a six-metre diameter. These screens can be pushed with one finger around the entire circle; without a floor track. The movement of this installation allows for a continuously dynamic space that can be substantially manipulated to suit its purpose.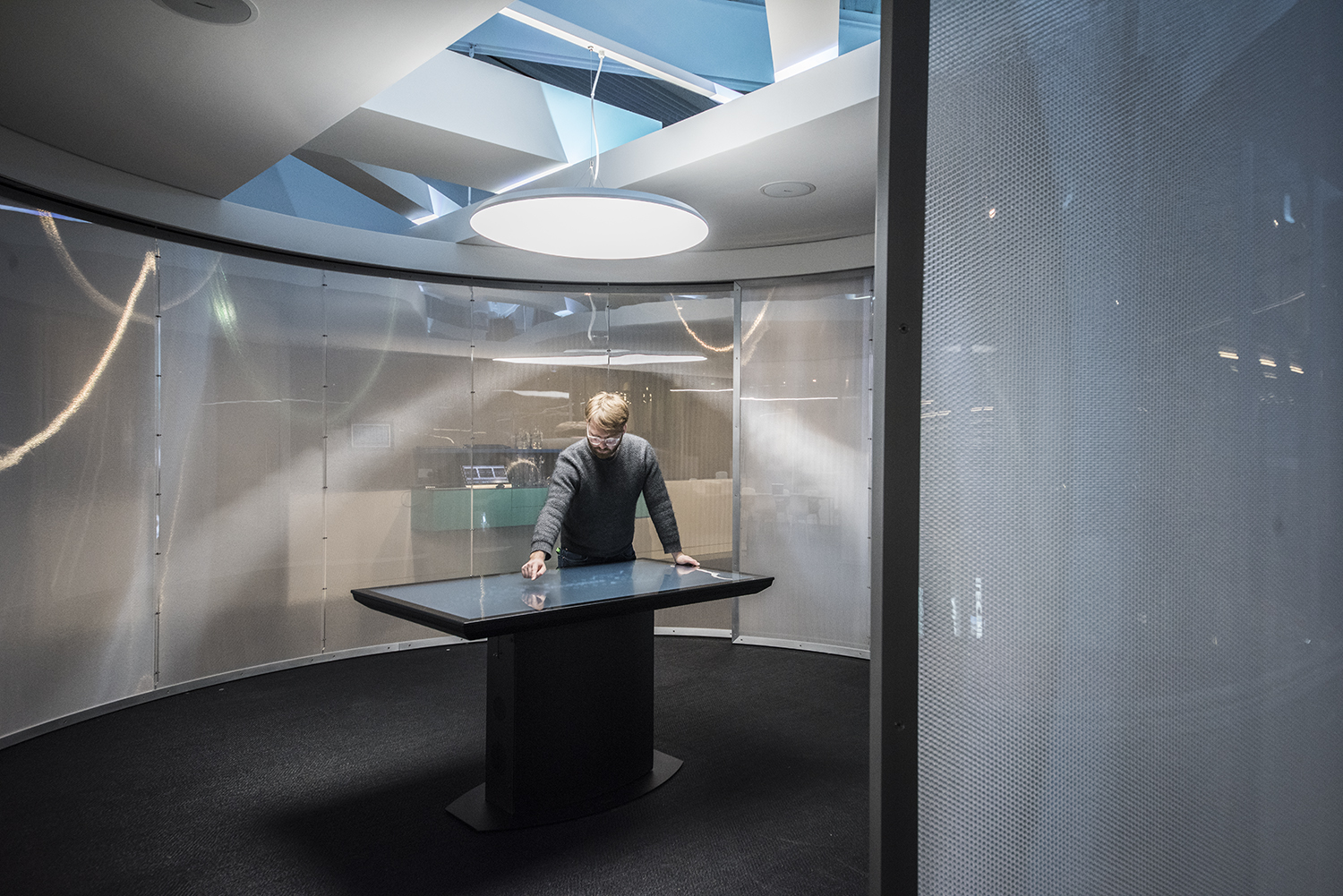 The rotation system is supported by intelligent lighting installed to respond to the overhead track system when the screens move. We utilised a variety of innovative methods and materials. This included the use of Bencore – a lightweight, light-permeable, honey-combed panel material custom moulded in Italy. All of the curved aluminium track system and other furniture elements were designed, detailed and finished here at Shape Studio for a seamless installation of the highest quality.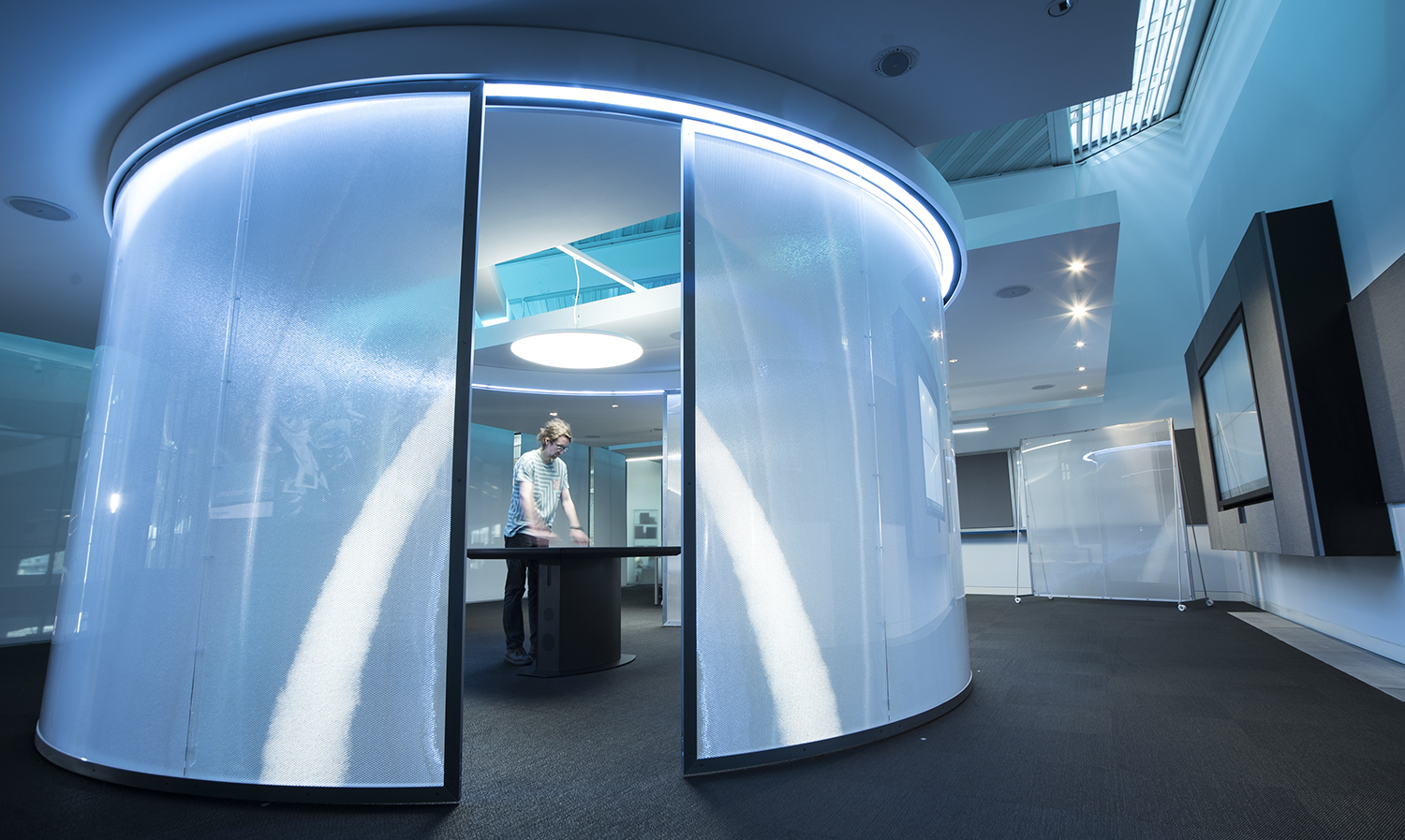 Working from Bristol & London we deliver projects throughout the UK & internationally, applying rigorous technical expertise with positivity and enthusiasm to bring ideas to reality.