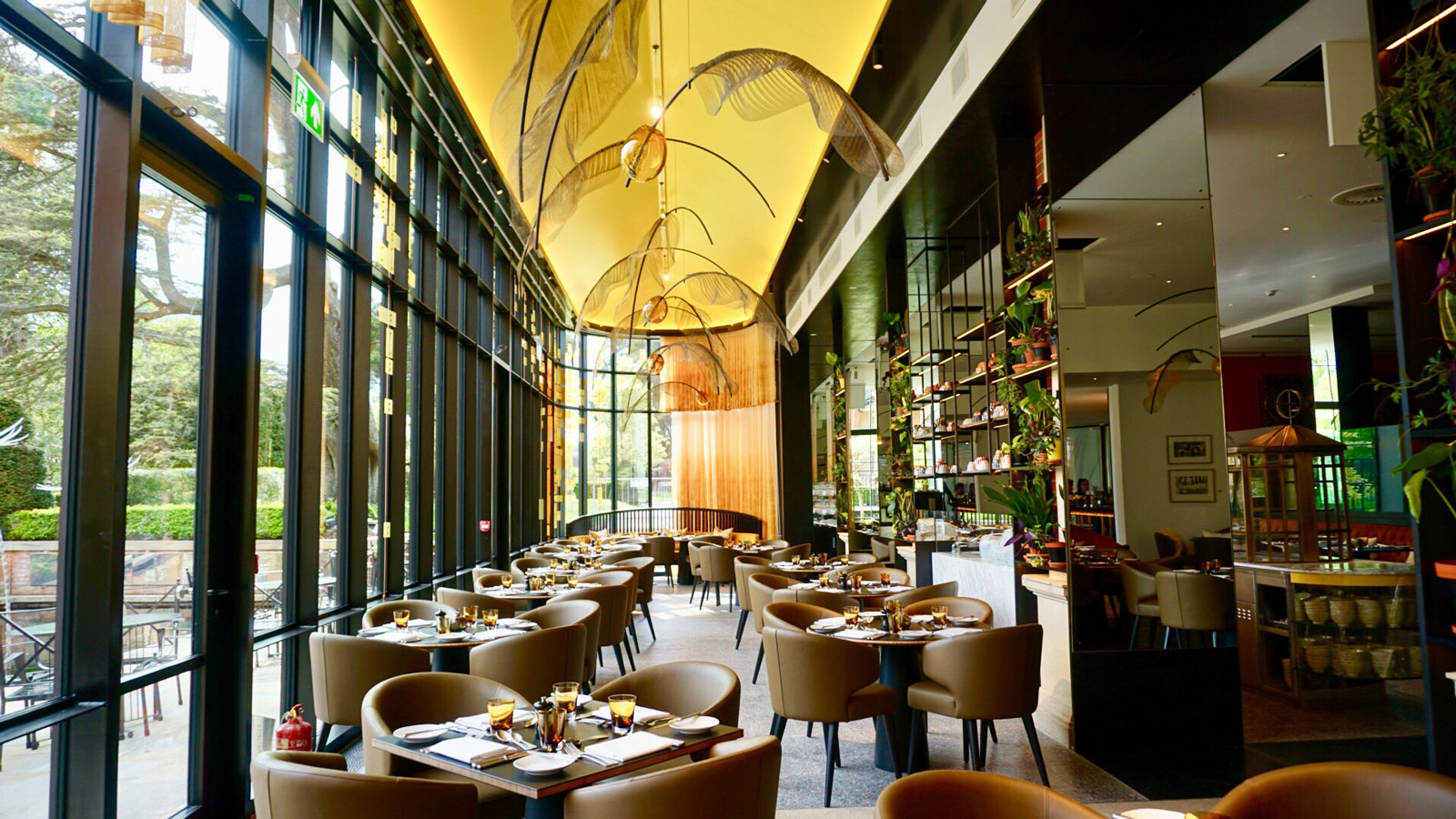 We worked within an extensive refurbishment team for this project to support the reopening of the acclaimed restaurant of the Grove Hotel; The Glasshouse. Under the modern and refined design of award-winning Martin Hulbert, we were commissioned to produce a high-end product to support the new space.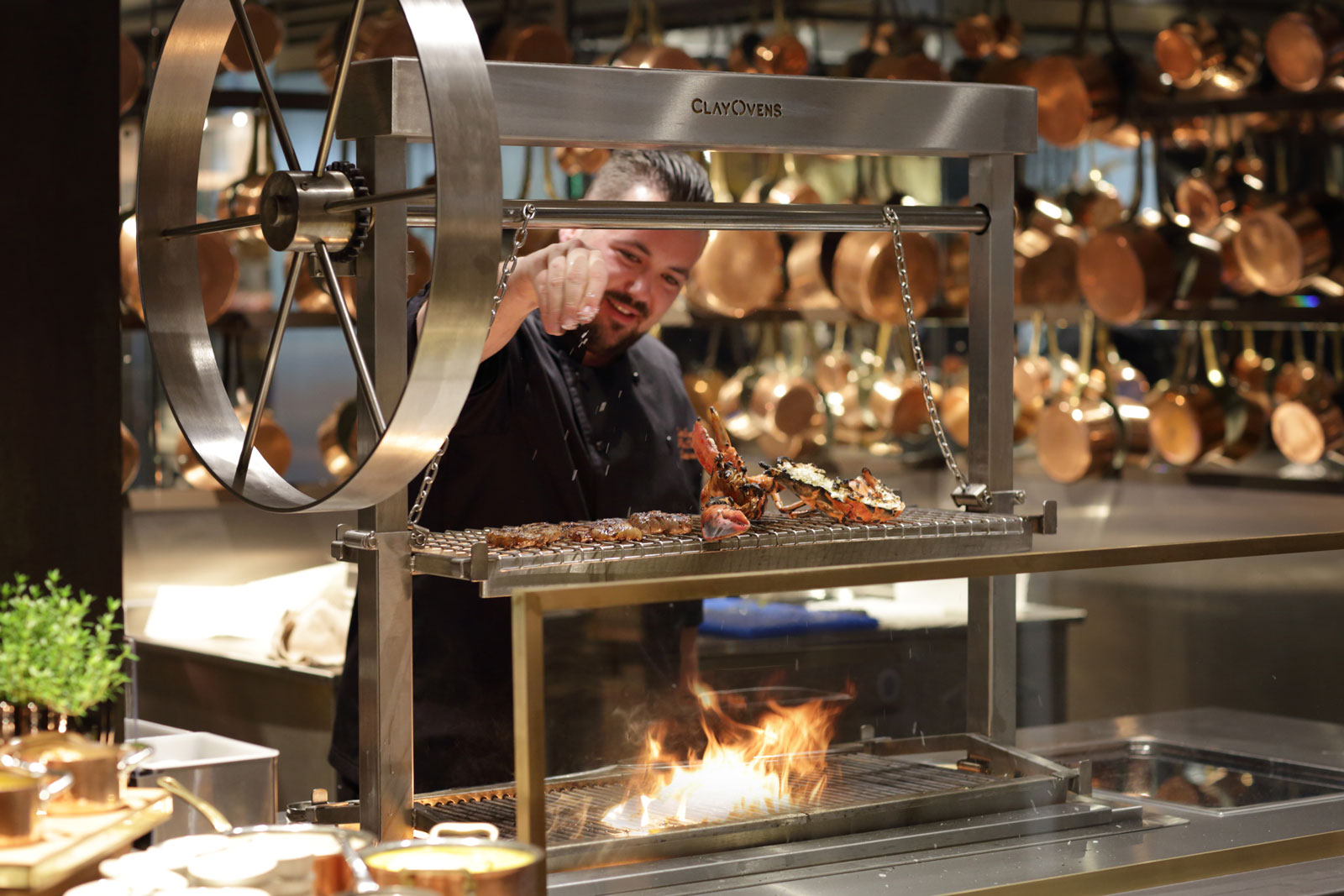 Italian terrazzo, smoked oak and marble are amongst the rich environment of materials used. We were asked to provide 70 Stratum Richlite tables in an assortment of circular and tablet shapes of varying capacities. These were painstakingly worked by hand to a leathered finish. The solid paper composite has a rich lustre that matts down with time whilst offering a durable and robust surface that can be enhanced as required.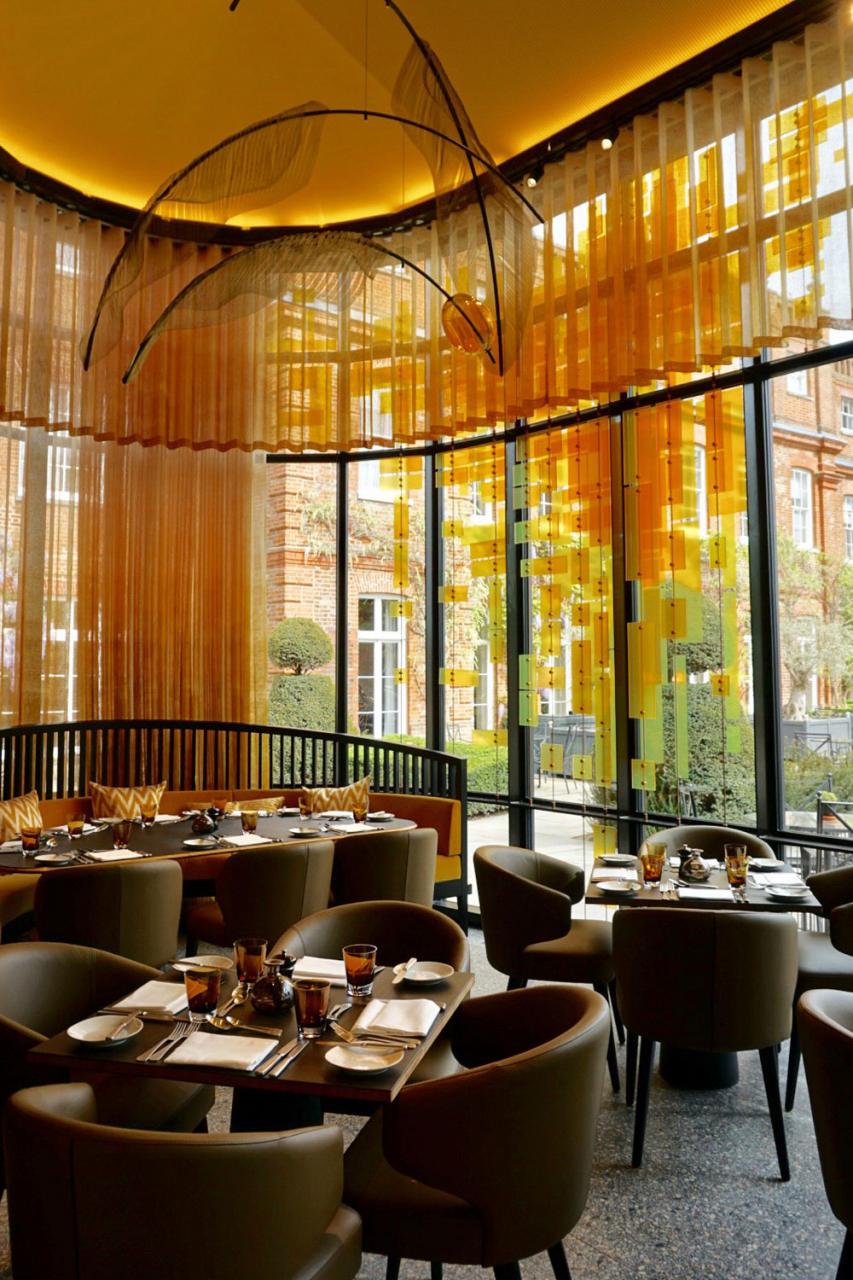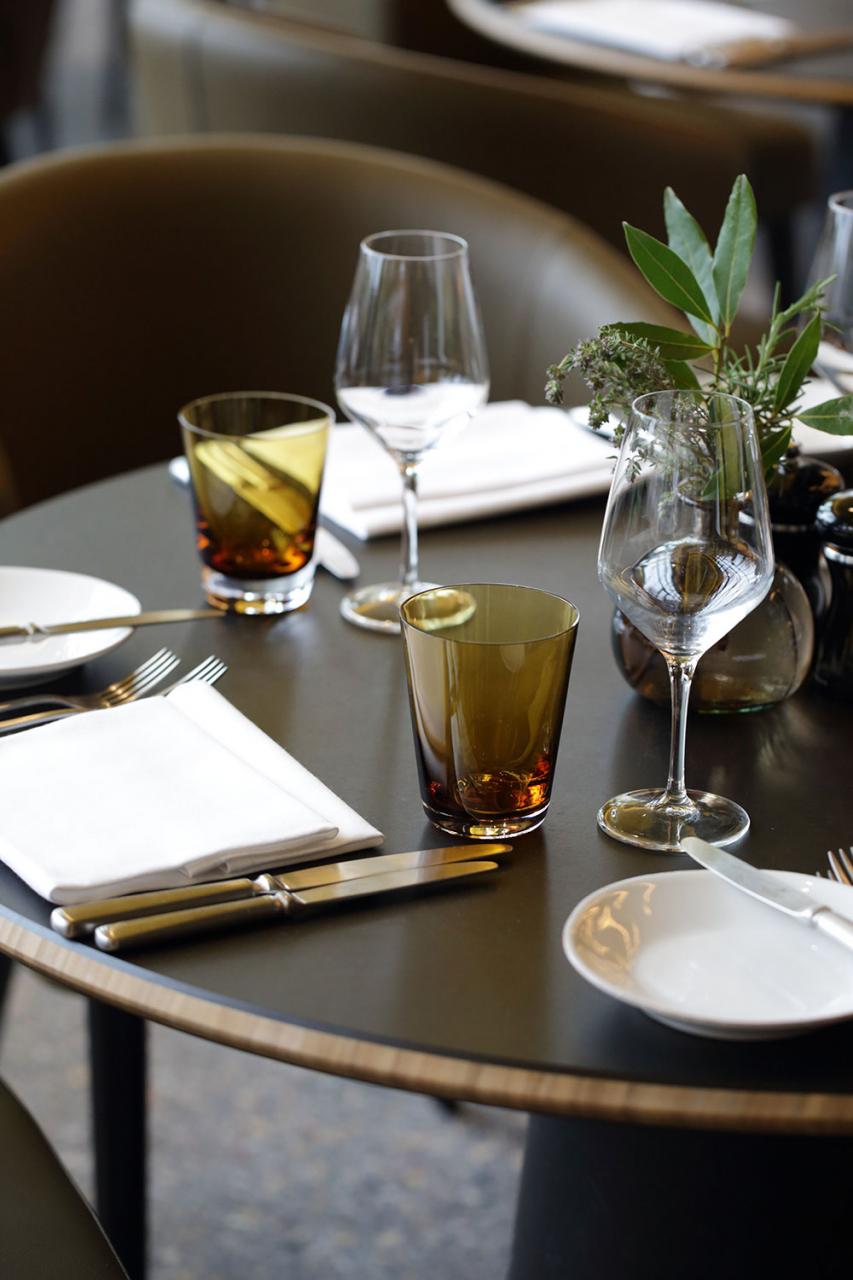 Almost every item within The Glasshouse has been specifically designed, created and commissioned for this project. Enormous kinetic sculptures, made of bronze and brass mesh with giant hand-blown yellow glass orbs hang above the diners.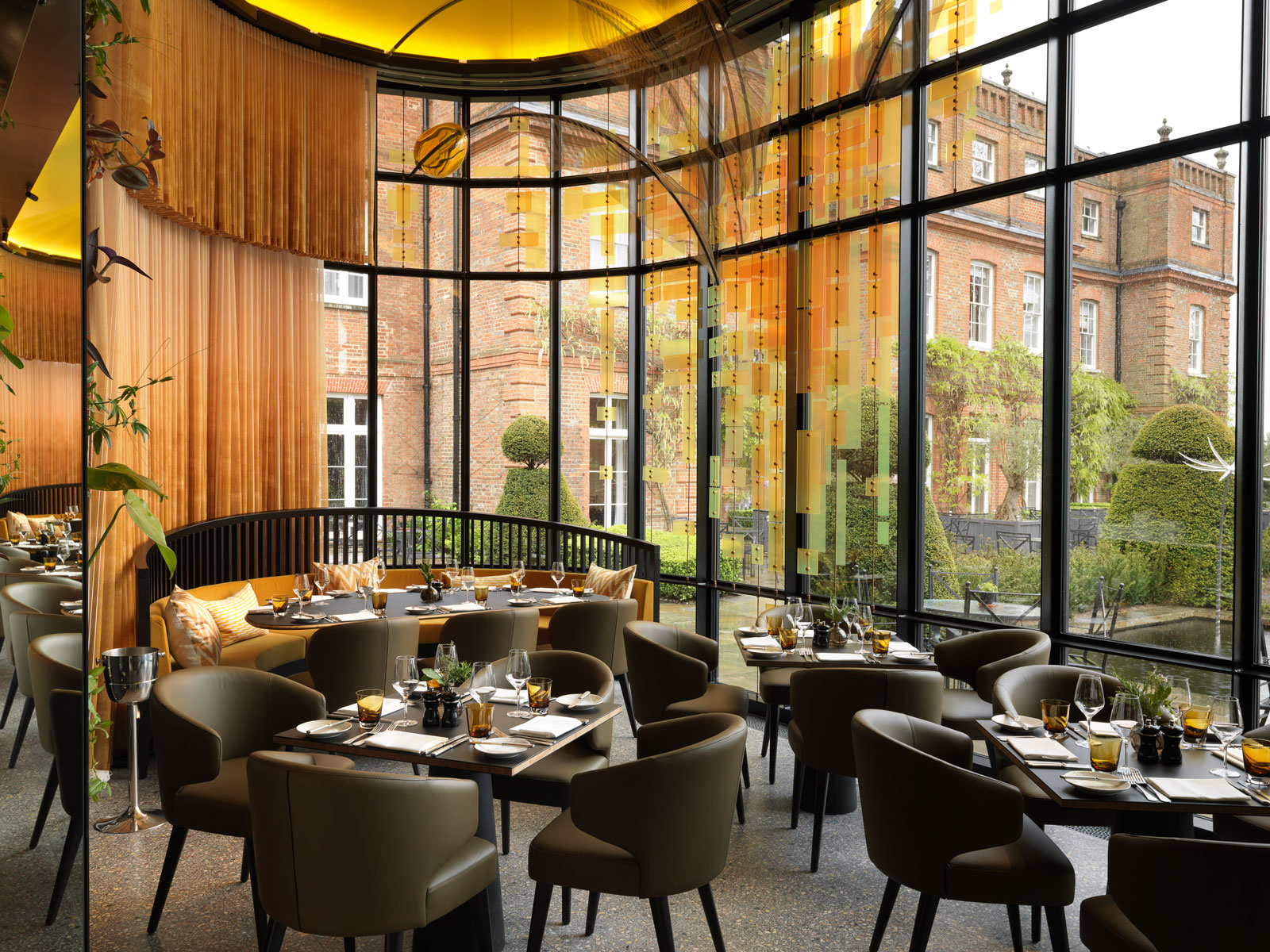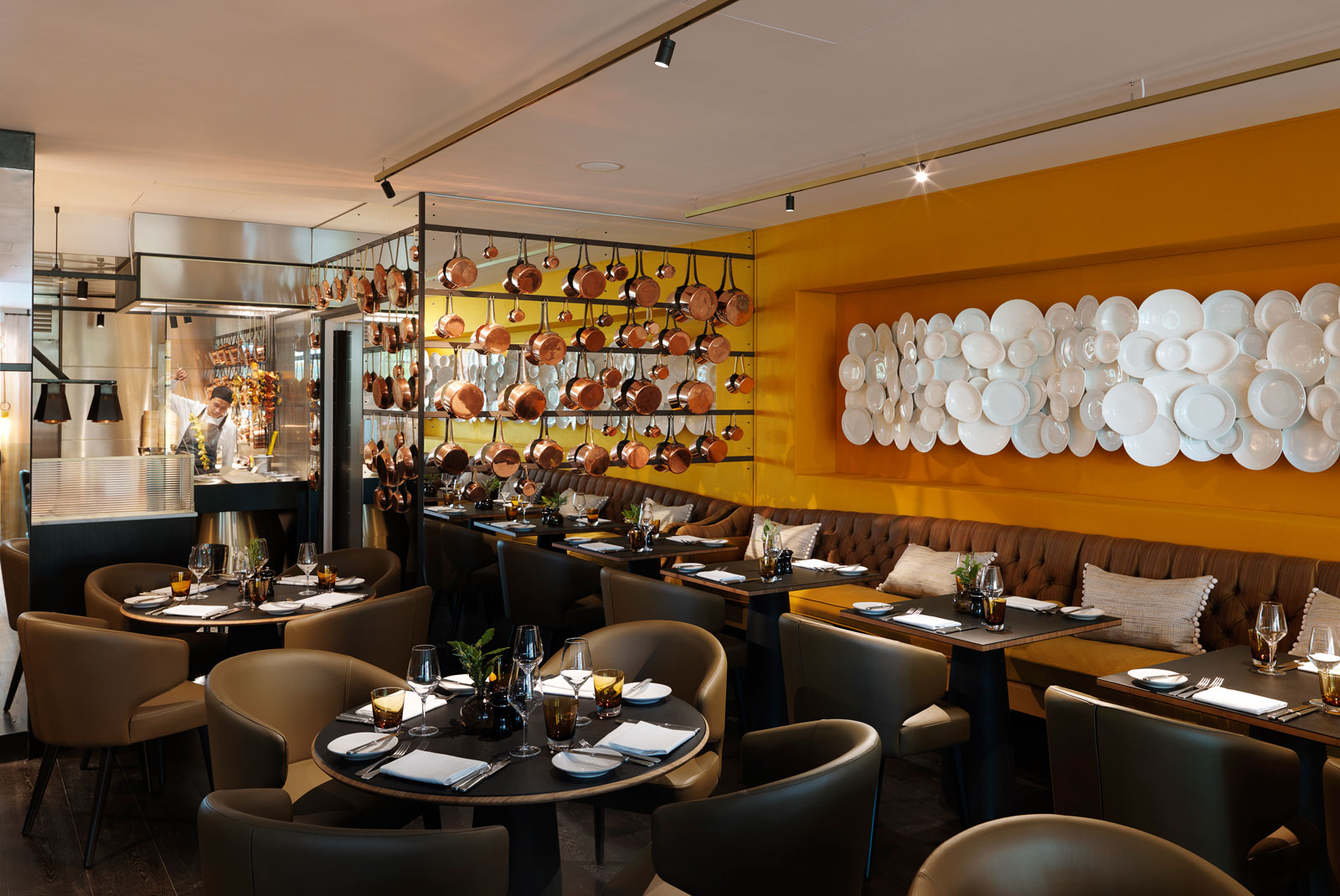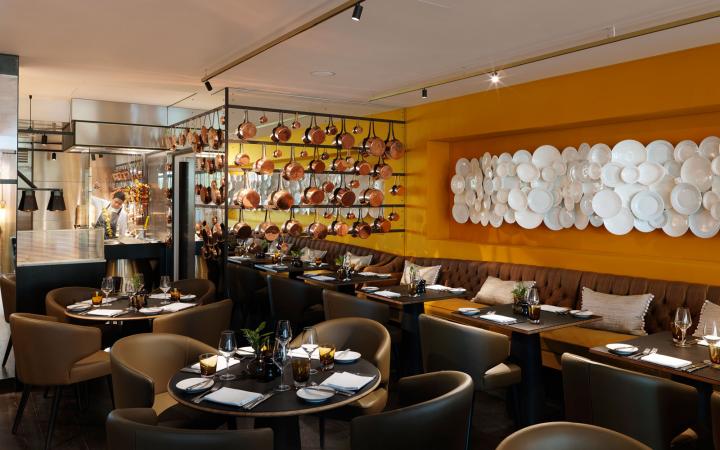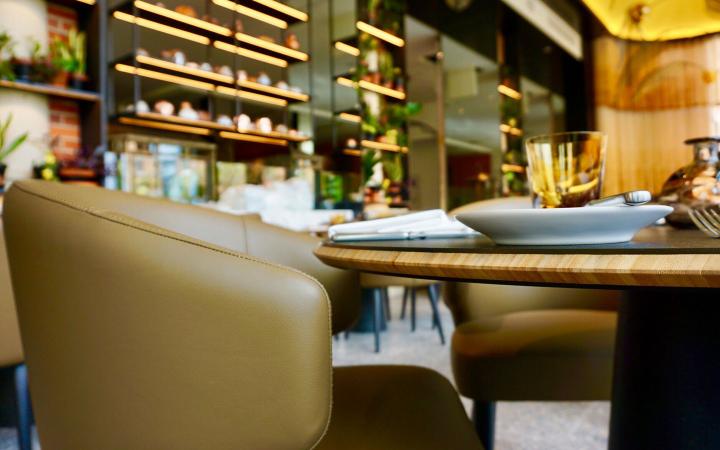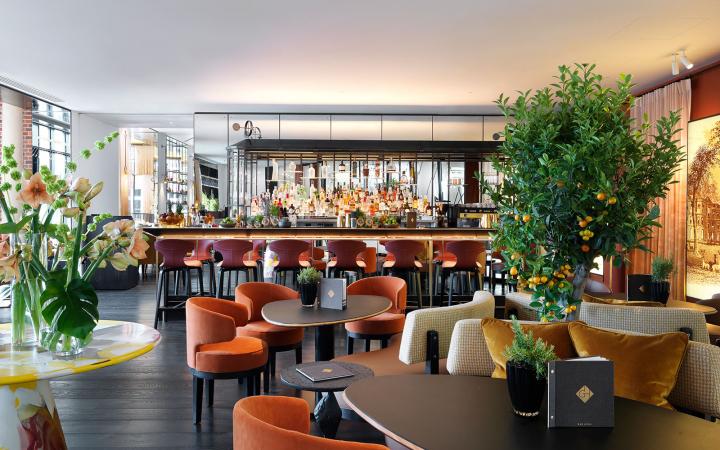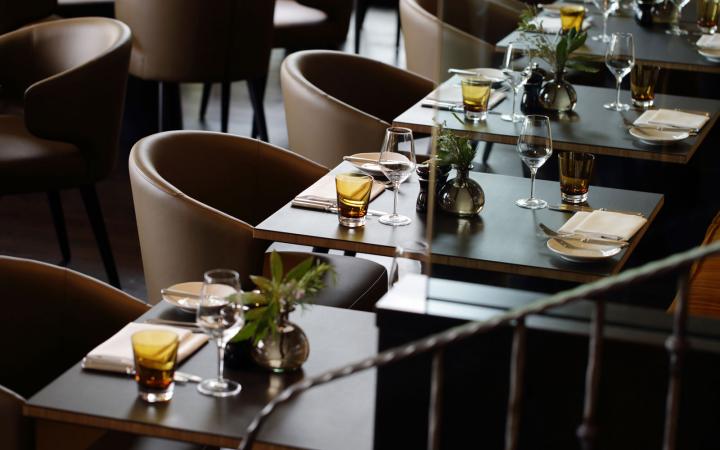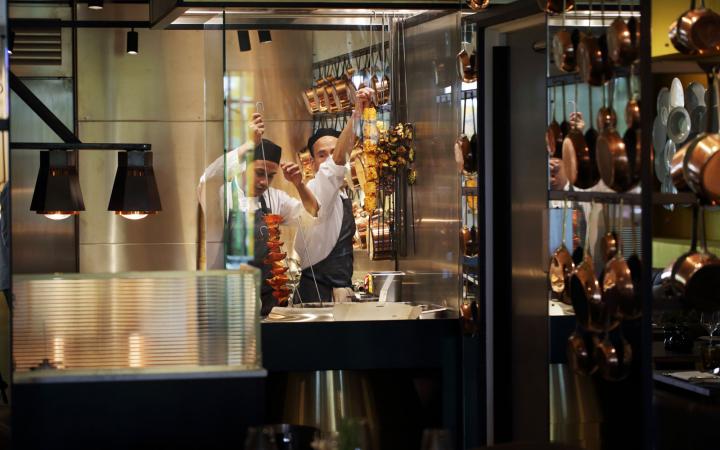 Working from Bristol & London we deliver projects throughout the UK & internationally, applying rigorous technical expertise with positivity and enthusiasm to bring ideas to reality.